by Tammy Taylor~
So if you've been following along my path to simplicity, you know I bake bread.
A LOT!
It's true that handsome RancherMan of mine is a certified bread-a-holic. He loves bread in all its forms that's for sure. But he loves my homemade bread the most.
Since I'm always making bread, my favorite feature in my homestead kitchen is this little section of countertop. It's purposely dropped to a lower level to make my bread-making easier.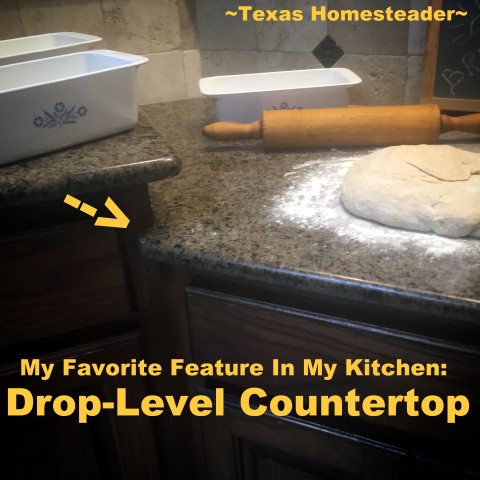 Continue reading →