by Texas Homesteader ~
Whelp, here we are at the end of 2019. This year has been filled with firsts for me. I finally got an Instant Pot and learned to make IP Cheesecake (YUM!) and even easier IP Yogurt. I also got a bread machine & learned to make a 2-Lb Honey/Oatmeal Loaf. RancherMan's favorite!
At the end of each year I like to share with you, my beloved readers, a list of the top 10 homesteading posts of the year found right here on this little ole blog of mine. This year y'all enjoyed some fun recipes, homemade cleaning supplies, tips, money-saving ideas and much more. Grab a cup of coffee and enjoy these top 10 Homesteading Posts of 2019!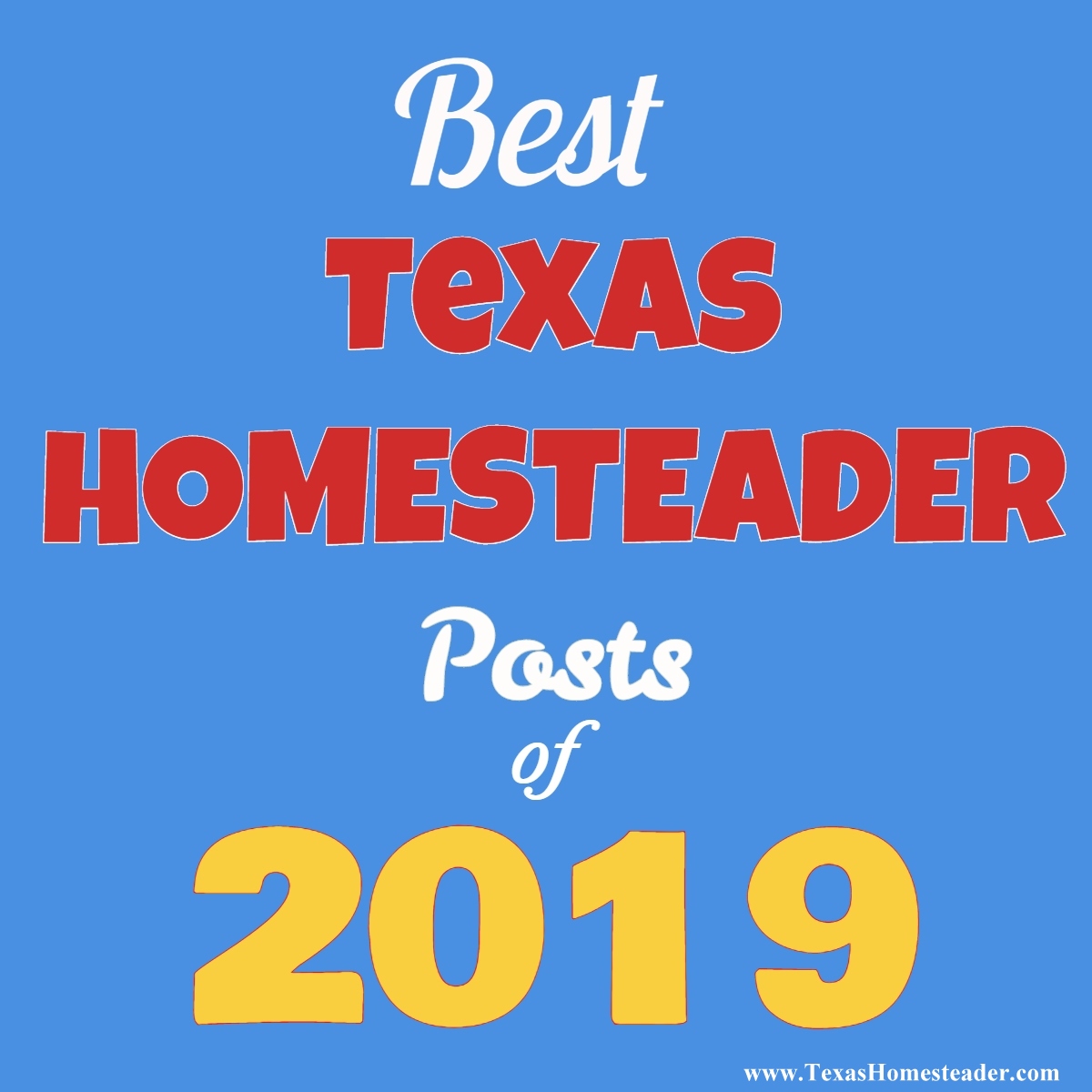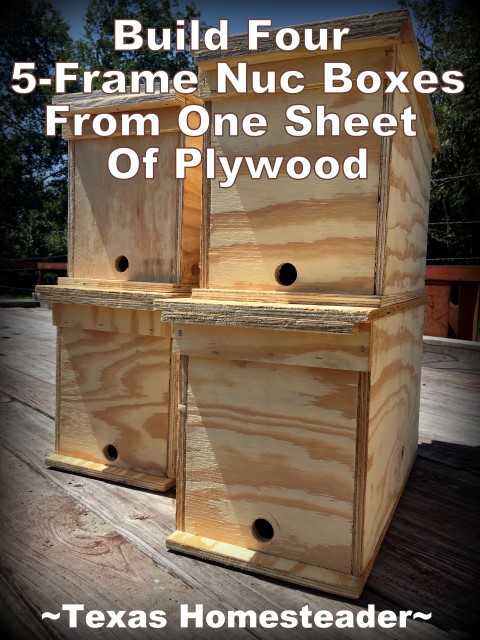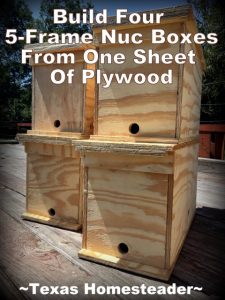 RancherMan & I can build four 5-Frame Beehive Boxes using a single sheet of plywood. And I show how in this post. WOW did y'all flock to this one! I'm thrilled that so many people are interested in beekeeping. #SaveTheBees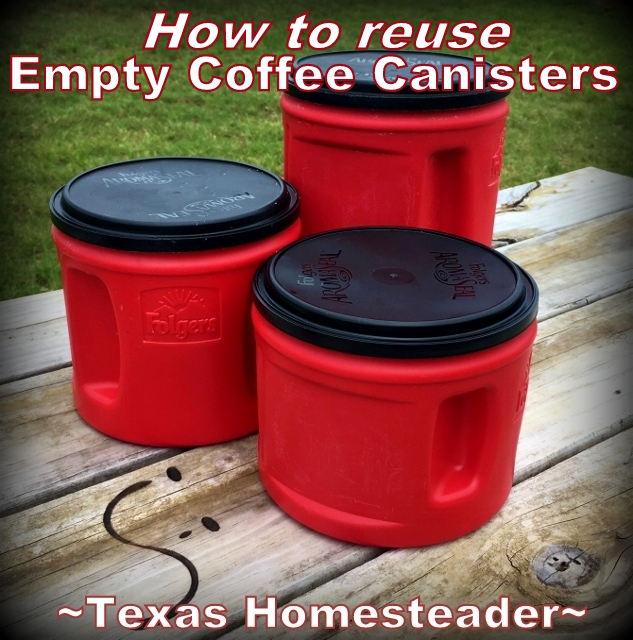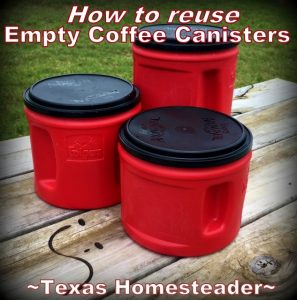 Our coffee comes in these handy plastic containers. In this post I share 8 easy ways to Repurpose Plastic Coffee Cans when they're empty. And I even share how to remove the print from the outside. (there's a trick, y'all!)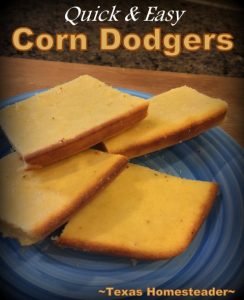 In a hurry one day, I accidentally left the baking powder out of RancherMan's favorite cornbread recipe. He declared they were still delicious, and that they were our version of Corn Dodgers. An accidentally delicious recipe that I often make on purpose now!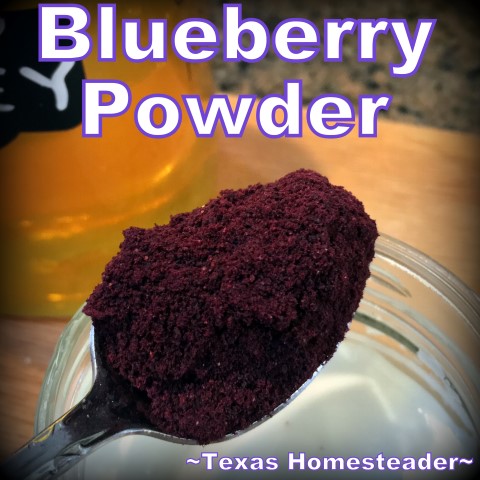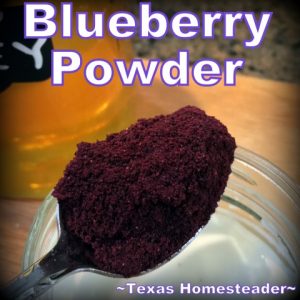 I had lots of blueberries in my freezer. But RancherMan's hunting prowess was filling up our freezer fast & I needed some room. So I thawed some of those frozen blueberries and made them into Dehydrated Blueberry Powder. I like to stir them into my morning Yogurt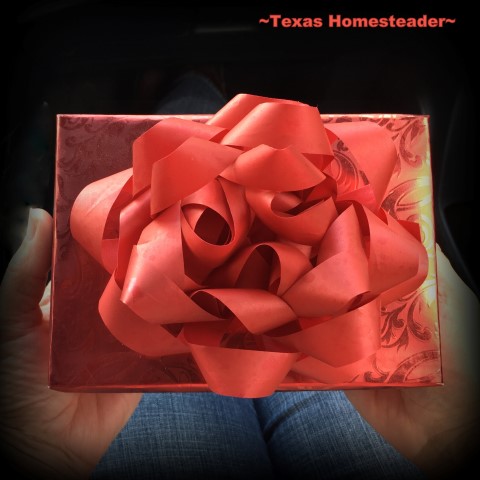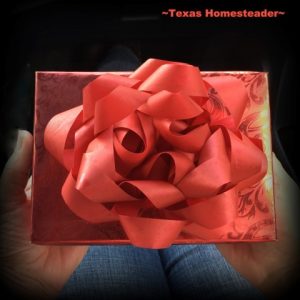 Y'all are apparently also looking for inspiration for Gifts for the Home Cook. Whether you love to cook or (like me) just want convenience to get it done quicker or easier. In this post I share my favorite kitchen helpers including a special measuring spoon.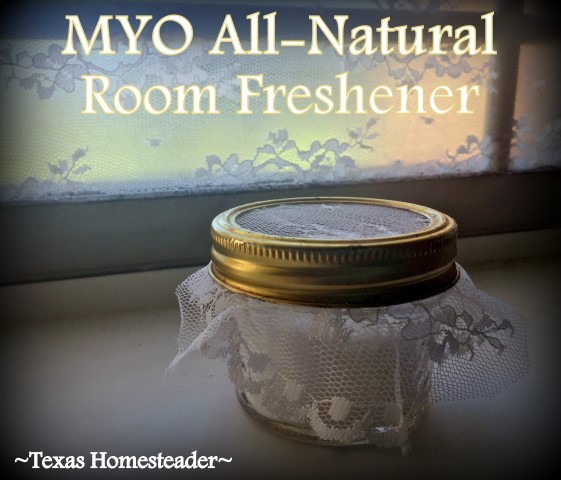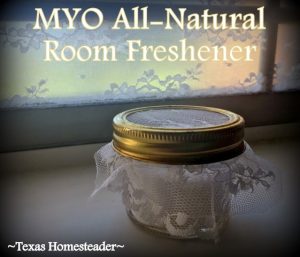 I don't like to use commercial air fresheners in our home. So instead I made this cute, Reusable Air Freshener using just a few simple ingredients, a canning jar and some pretty lace.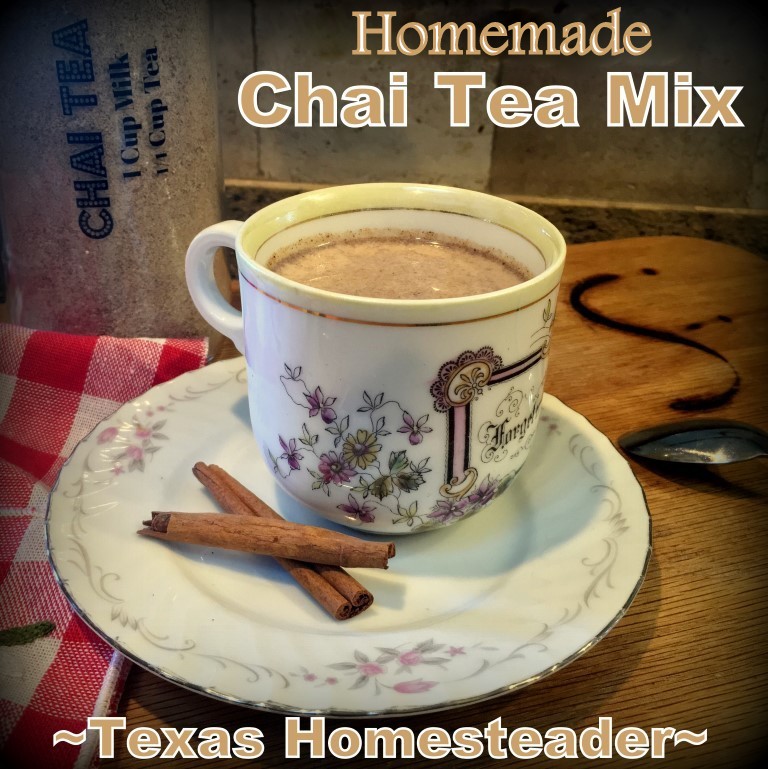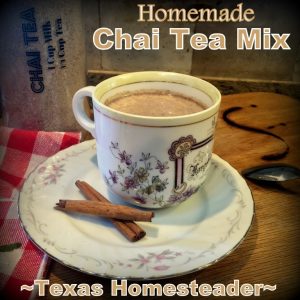 This Homemade Chai Mix is some kinda warm comfort on those cold days let me tall ya. My sweet SIL gifted a jar to me for Christmas. I asked if she'd share her recipe and she did. Y'all are flocking to it this year.
Our property is filled with Honey Locust Trees. RancherMan in his frustration declares them 'useless'. And they're mean trees that's for sure – just look at those thorns! But I've also found some very useful things about them too.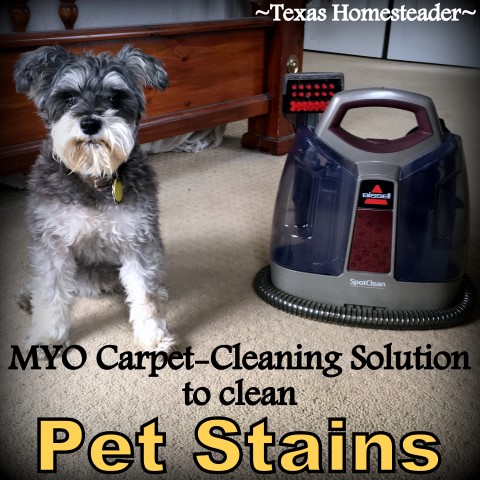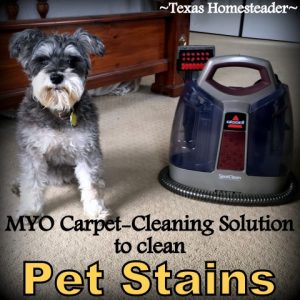 When we first adopted Bailey she had bladder stones. It caused her to accidentally relieve herself on our carpet, and some of those stains were tinted with blood. Even a professional carpet cleaning couldn't remove them. But my homemade Carpet Cleaning Solution For Pet Stains did. And it costs only pennies.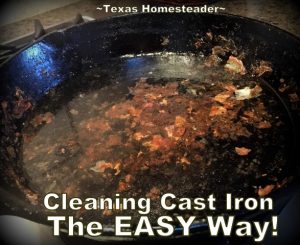 I love my cast iron skillets and apparently so do all of you. But it's true there's a different way to Clean Cast Iron. I'm sharing the easiest way I've found to clean stuck-on food from my cast iron skillets.
~ ~ ~ ~ ~ ~ ~ ~ ~ ~ ~
I hope you enjoyed reading our Top 10 Homesteading Posts Of 2019! Enjoy going back through them all. And don't forget to pin the ones you love most too.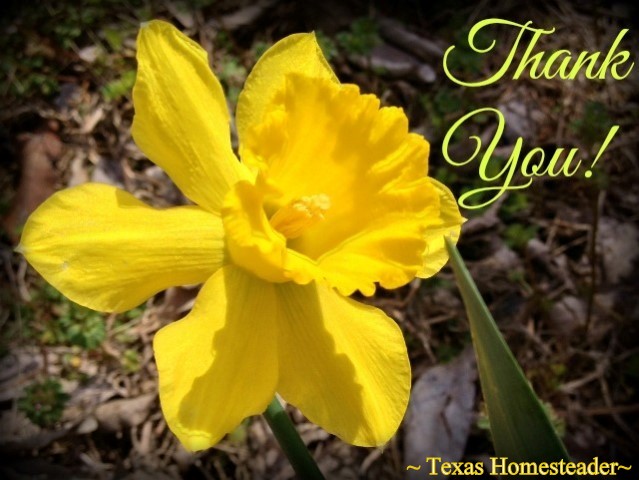 Thank you all for strolling down this simple-living path with RancherMan & me. You bless us more than you could possibly know! See ya in 2020.
~TxH~


Want To Read Other Year's Top 10 Homesteading Posts?
2013 Top 10 Homesteading Posts
2014 Top 10 Homesteading Posts
2015 Top 10 Homesteading Posts
2016 Top 10 Homesteading Posts
2017 Top 10 Homesteading Posts
2018 Top 10 Homesteading Posts