by Texas Homesteader ~
*contains affiliate link
RancherMan saw me on my hands & knees in the garden, struggling with digging out yet more bermuda strands. (grrrrrr…) He commented "Looks like YOU'RE not having any fun today! Why don't you do something different this year instead of raised-bed gardening?"
I looked up at him as I brushed my wind-blown hair from my face with a dirty glove, smiled and replied "I don't know how to explain it to you, and I'm not sure I understand it myself, but I *HAVE* to do this, it's in my blood!"
Several years ago we built three 20′ raised beds in my fenced vegetable garden area. Now you have to remember that my veggie garden was initially planted in what was previously just a cattle pasture – I needed to amend the soil to be able to produce a bountiful garden. The raised beds were built with regular 2×4 boards but they have lasted three years so far and will probably last another 3-4 years before they have to be replaced.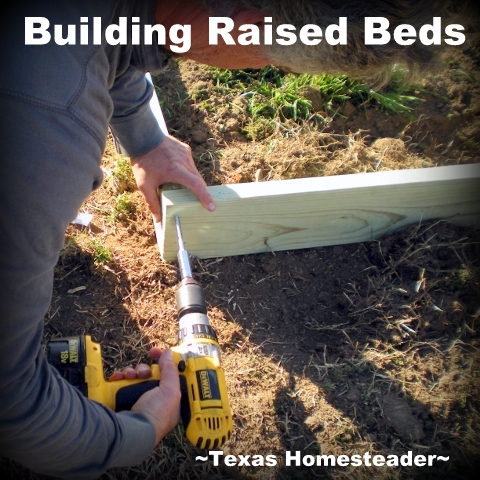 I have two valued friends for my veggie garden: my rain barrel and my compost tumbler.
My rain barrel was simply a 55-gallon drum that my husband hooked up to a downspout to capture rainwater. RancherMan installed a spigot on the bottom and a hand-pump on top.
I use this to fill my watering can for outside watering.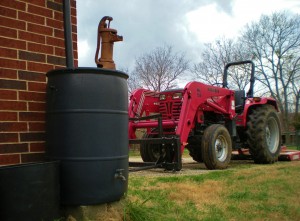 I've written previously about how roof rainwater runoff is diverted to an underground cistern which I pump out & use as drip irrigation for the garden during the summertime.
These things conserve rainwater and represent 100% of our outdoor watering needs in a typical year. I love that I don't have to use potable treated water originating from miles away from my home to maintain our greenery!

Compost is an important item in our gardening endeavors as well. I had made compost in a simple bin made of chicken wire for years. But it was slow to make compost since I wasn't very good at turning it regularly.
A couple of years ago we purchased a *compost tumbler and although I resisted this purchase for years, but now I must admit it's one of the best garden purchases I've ever made.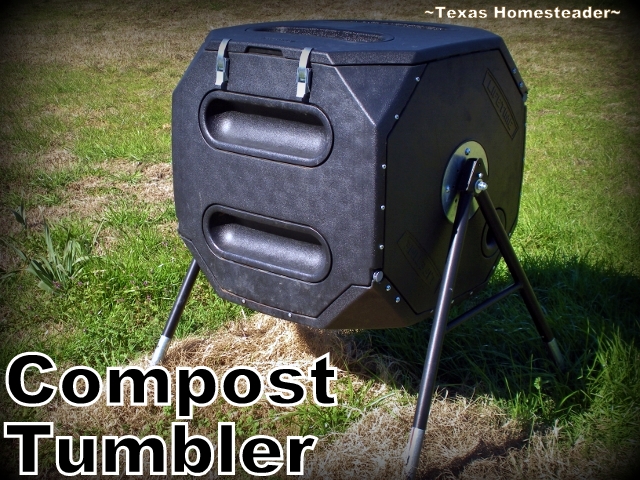 I don't purchase many groceries that come in cans or boxes, much preferring to shop the perimeter of the store for fresh fruits and veggies, lean meats, and staples such as flour and sugar.
The paper containers from the staples I buy are added to my compost as well as the veggie trimmings, coffee grounds, egg shells, etc.
I even add items other households might shred for security such as receipts, statements, etc.
A splash of water added from rinsing out the compost bucket and a quick spin around and I'm on my way to the rich sweet-smelling compost my veggies will love.
When I plant I'll dig a small hole, place a handful of this black-gold compost in the hole and add my tender seedling.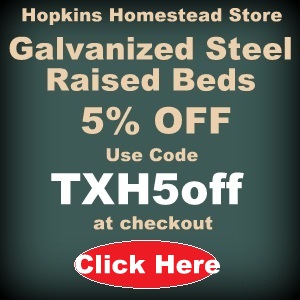 A quick pat of the soil and a sprinkle from the watering can and I'm well on my way to a summers bounty of fresh veggies.
Now that the garden is ready to be planted, I'll be looking forward to a summer of fresh produce!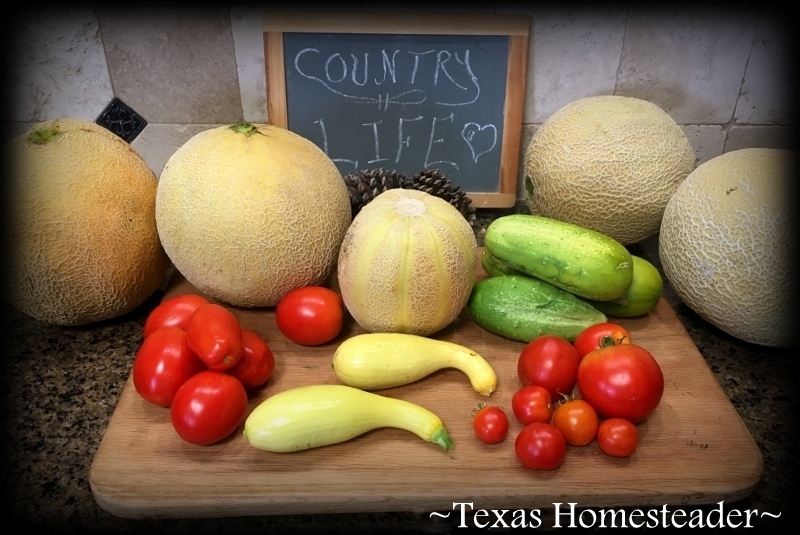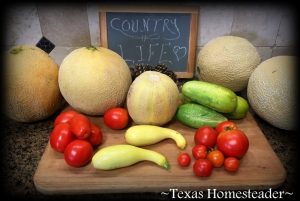 ~TxH~
This post categorized in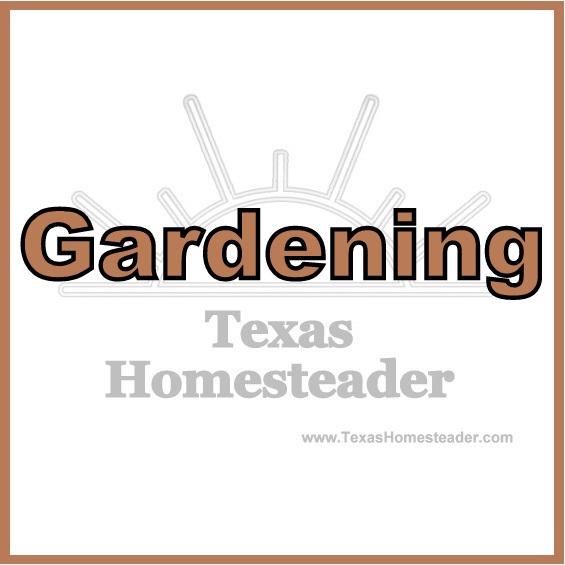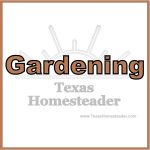 My Favorite Garden Hacks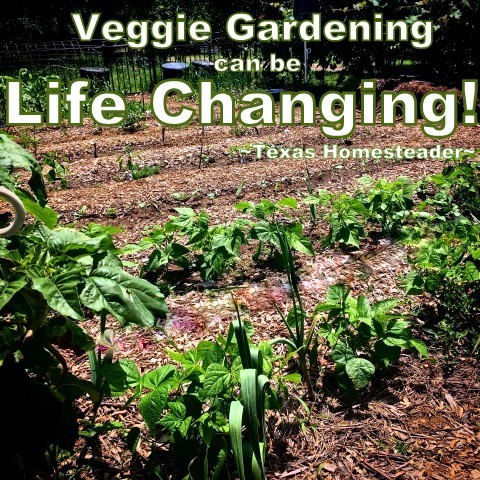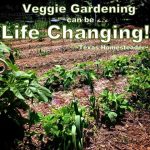 C'mon by & sit a spell! Come hang out at our Facebook Page. It's like sitting in a front porch rocker with a glass of cold iced tea – lots of good folks sharing! You can also follow along on

Pinterest

, Twitter or

Instagram

.
If you'd like to receive an email each time a new blog post goes live it's EASY to
Subscribe to our blog!