Guest post by Ashley

*contains affiliate links
I have always lived in the city. My parents bought a beautiful stretch of country when I was just a young girl, but we still lived in the city. They didn't sustain themselves on the wealth of the land until I was grown and already moved across the United States, so this is all still relatively new to me.
Since I moved to North Carolina I only get to come out and visit about once a year and even then my time is stretched across Texas to try and visit all of my old friends and family. However this trip I was able to sit back and relax a little more, smell the country air, look at the little details and actually appreciate the things that my parents see every day. Things that are new, wondrous, and amazing to me is nothing but an old piece of equipment to them. So allow me to take you on a tour of the Homestead with what wondrous things these city eyes see.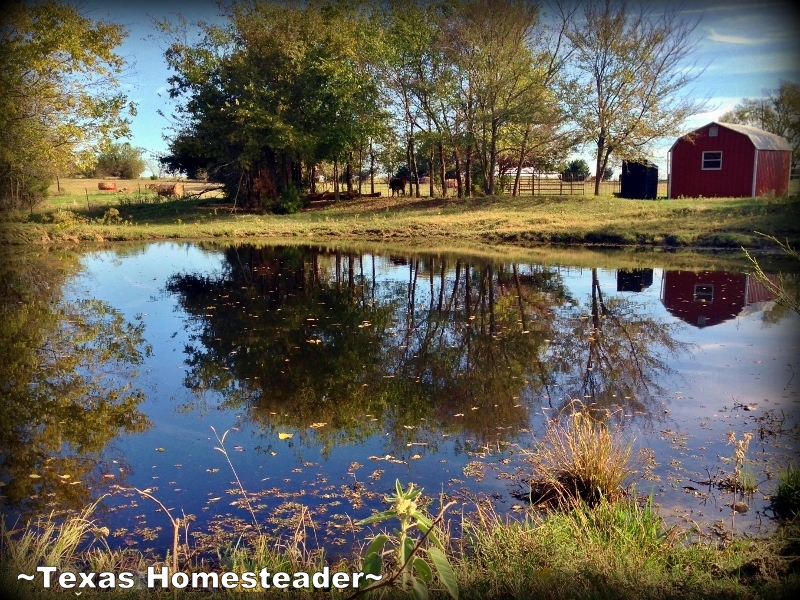 Everything is so crisp, so clear, so full of the things I really don't get to see living in the heart of the capital of North Carolina. There are wide open fields, rows and rows of crops, clear skies that stretch for miles, dirt roads, and livestock everywhere. It's something truly wonderful to drive down an old country road with rows of trees creating a canopy of dappled shadows through the road instead of stark, tall buildings creating a harsh line across the horizon.
Not that living in the city isn't glorious, but there's just something that sets your soul at peace being somewhere where you can't see everything because you're trying to meet a deadline or rushing to be here or there. Only you and a winding country road leading you through a quiet countryside.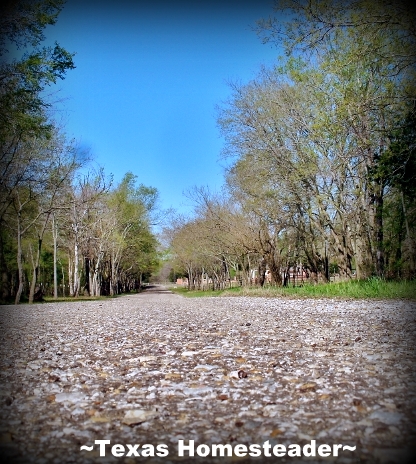 All that is only the experience outside of the Homestead. The moment you pull in through the large iron gates there are immediate signs of self-sustaining features. The very first thing you see as the large, several-hundred-pound gate slowly sets itself into movement is the *solar panel on the very edge of it, catching the hot rays of Texas sunshine and transferring the energy into the ability to swing open the gate and allow you entrance into the Homestead. You can see the difference of old against new as the old 1800's barn peeks over the top of the gate and panel as if time has forgotten to tell it that it's moved on.
Then, as you move into the Homestead you're greeted by an old well (cistern is what they call it – same thing to me) that peeks shyly around some of the most vibrantly-colored foliage I have ever seen.
Upon a closer inspection of this relic, the rains of spring have completely filled the reservoir to the top with water. I'm sure as the rain becomes more scarce later in the year, a large bucket will be lowered into the depths, and be brought back up filled with cool, life-sustaining water to be splashed over thirsty plants and trees in the garden and around the house.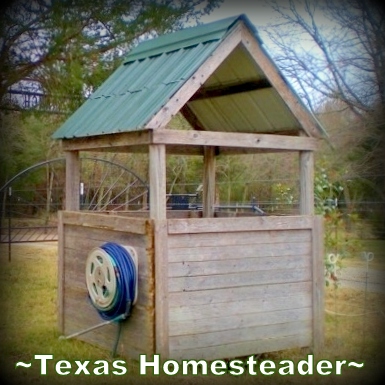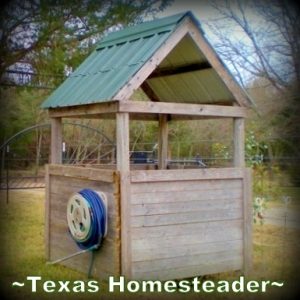 Speaking of garden, the moment you circle around the cistern the most beautifully fenced-in garden arises in the background like a breath of fresh air. (Or fresh food, so to speak.) During the winter it becomes a little more barren, but there are still a few cold weather crops positioned perfectly to walk out of the back door, pick a couple of things for dinner and go back inside before your toes get cold.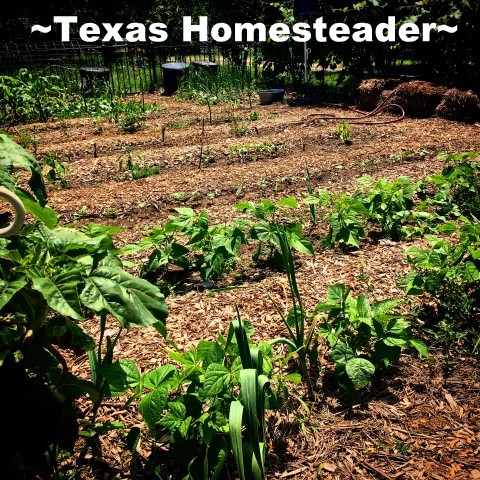 Continuing on towards the house and looking over the little red barn in the background there are stacks and stacks of wood waiting patiently for the old cast iron stove that heats the entire house in mere minutes. I'm sure these logs all came from downed trees on the Homestead.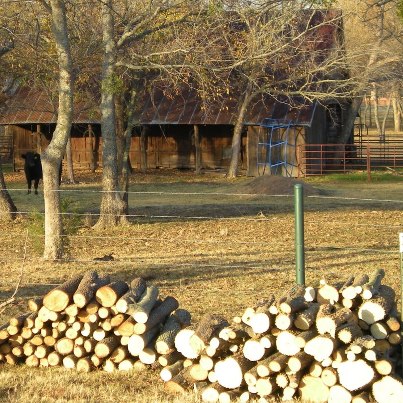 Don't even get me started on the barn from the 1800's. Looking over the whole ranch, holding in its years of stories about all the livestock that have passed through, the Texas tornadoes it has stood against, the families that it has protected. To walk under the strong Bois D'Arc structure of the interior is almost overwhelming. There is a smell of old weathered wood, fresh laid hay, and pure earth. What a comfort and a blessing to live with it only feet from your house.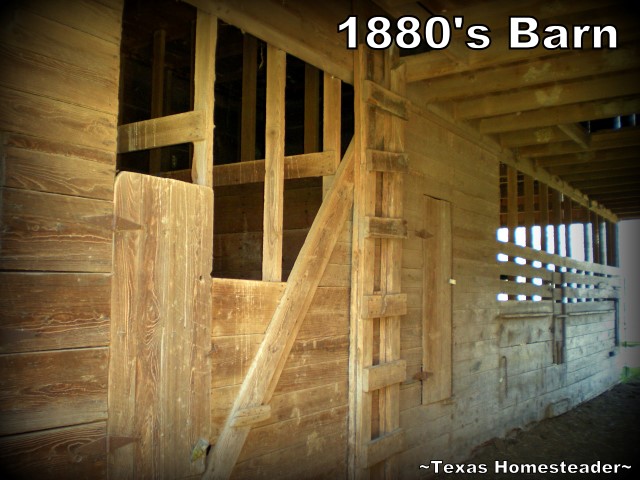 Everywhere there are signs of spring and just a simple protection of life. An old hay ring that is now useless for it's original intended purpose due to the metal weakening and falling out on one side has not been thrown away, but used to protect a young sapling making it's slow stretch towards the sun.
Birds can be easily seen from the back porch where they can snatch food and take it to their young just a couple of yards away. On a warm still day you can hear the quiet peeps as hungry babes await their dinner.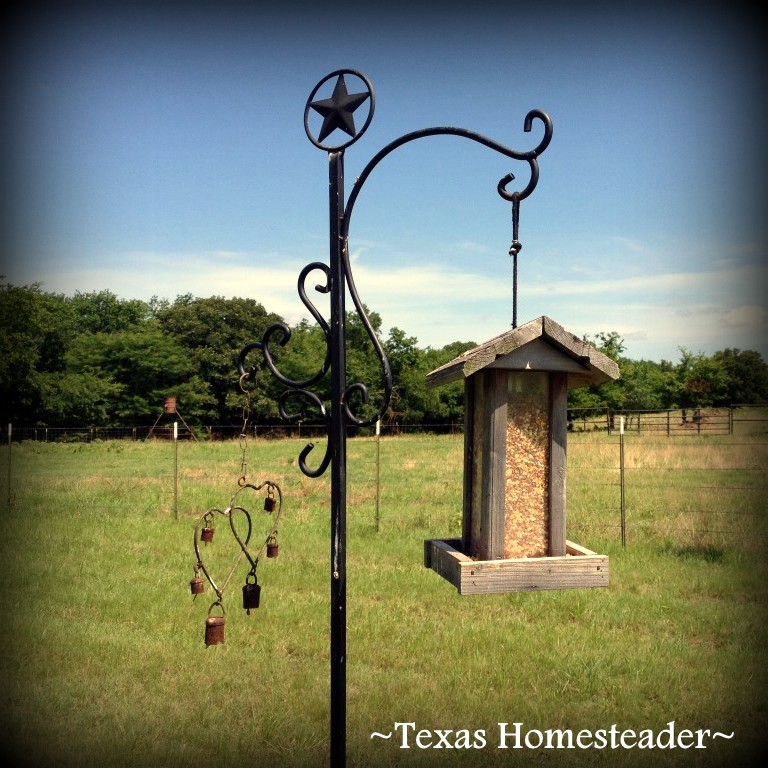 And the large red tractor sits patiently in the pasture, waiting to help stir the earth and plant the seeds. Something so simple to them, yet the flashy gears and ginormous tires give me pause.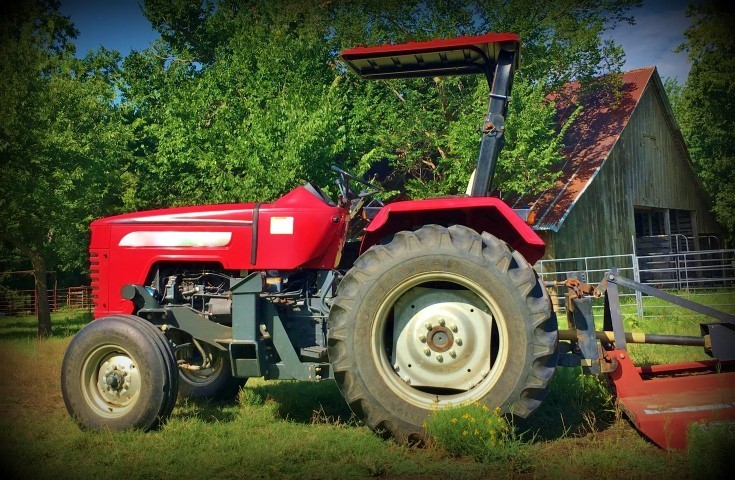 Yes, I believe that this is something that I could get use to. I'm both saddened and excited about my return to the city. It's nice that this little piece of paradise was shared.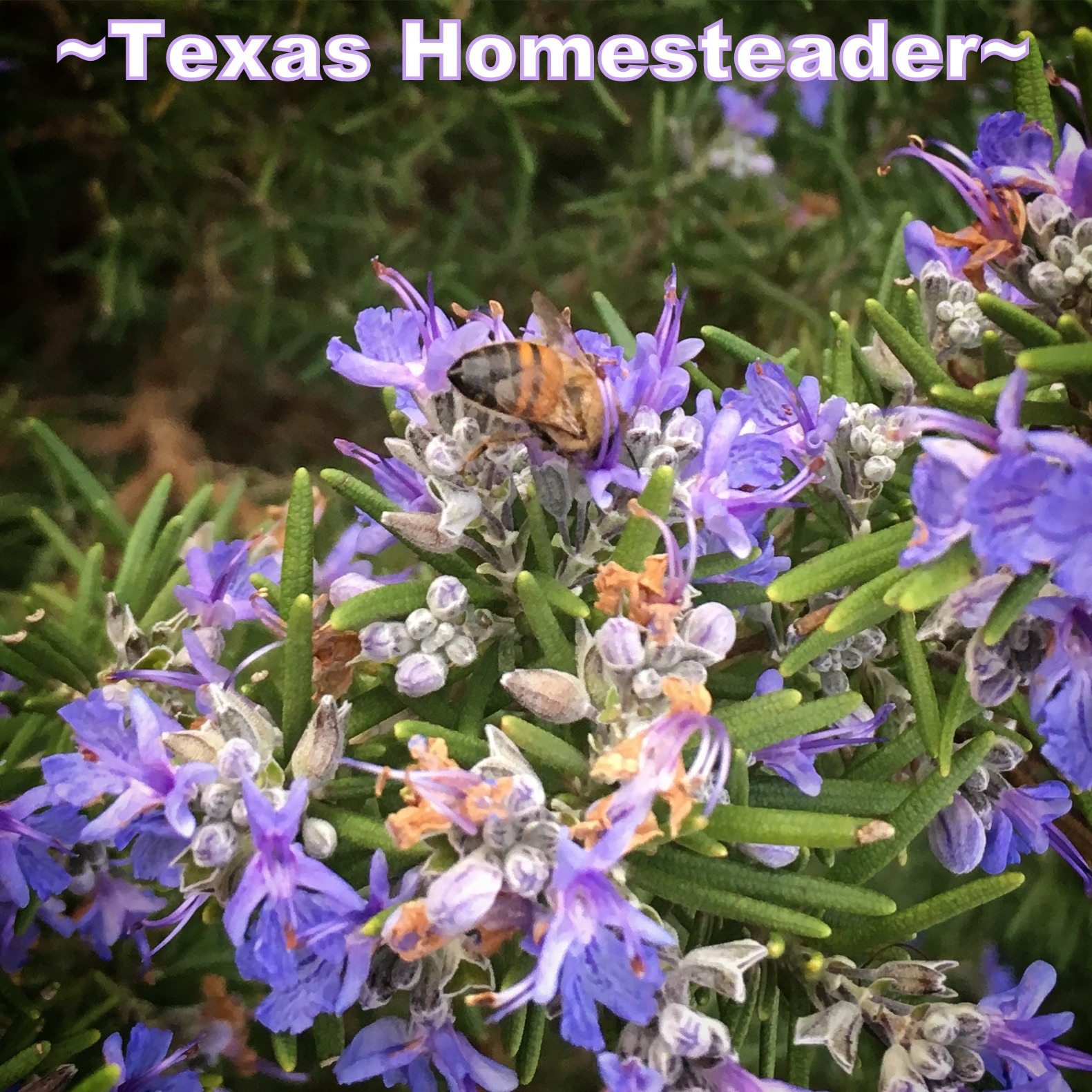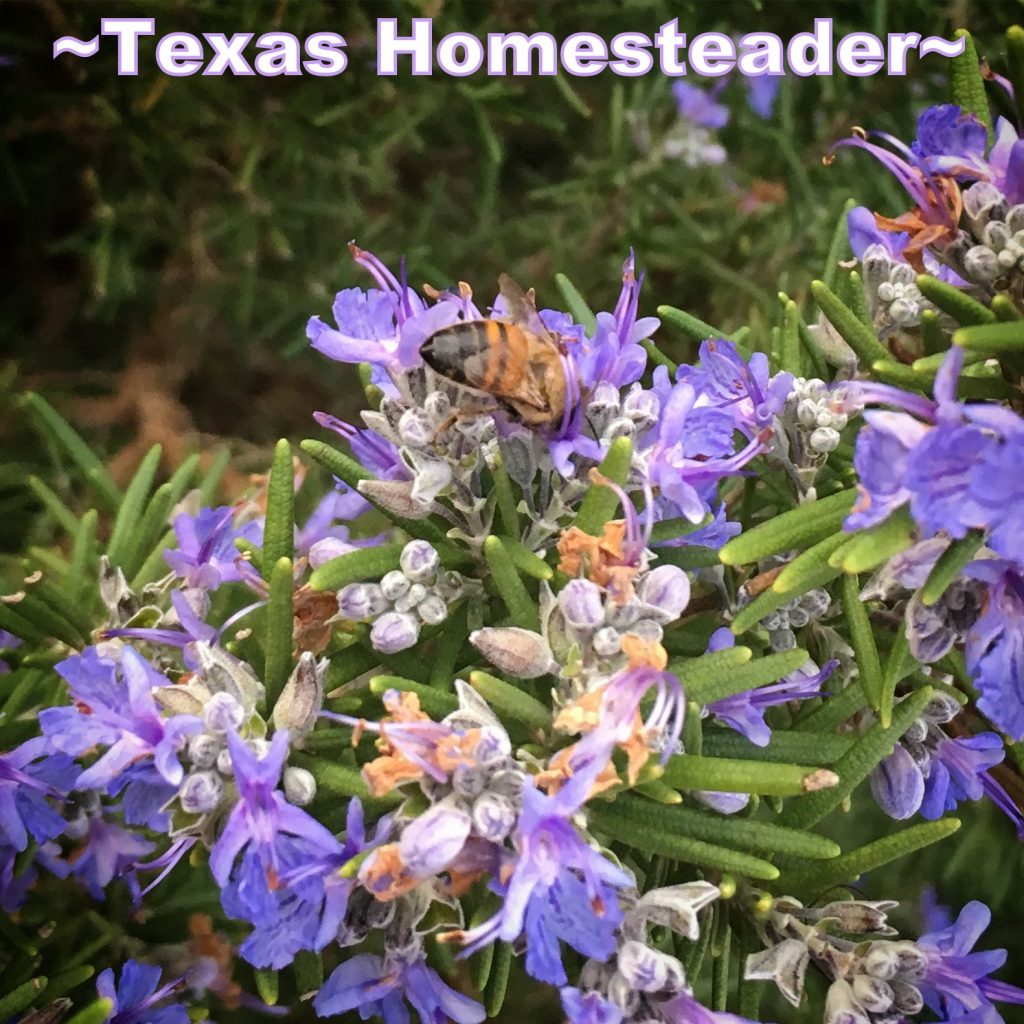 This post was written by guest poster Ashley describing her feelings when she visited our little piece of paradise.
Yep, this is the life… ~TxH~
Other Ranching Articles


C'mon by & sit a spell! Come hang out at our Facebook Page . It's like sitting in a front porch rocker with a glass of cold iced tea. There are lots of good folks sharing! And you can also follow along on Pinterest, Twitter or Instagram
If you'd like to receive an email when a new blog post goes live,
subscribe to our Blog!
Save