by Texas Homesteader~
Our ranch has many beautiful trees, but none that are also as functional as the Bois D'Arc tree. The wood from this tree is highly valued for it's rot-resistant qualities. And many ranchers use logs cut from this tree in their fence lines and barn beams.
My favorite thing about it though is the beauty in the wood itself as it ages. Many people have asked me to share a post about these beautiful trees so I'm obliging today.
The tree itself makes a beautiful shade tree, with gently arching branches. I'm showing a picture of it below, just to the right of the too-cute-for-words Hereford calf. 😉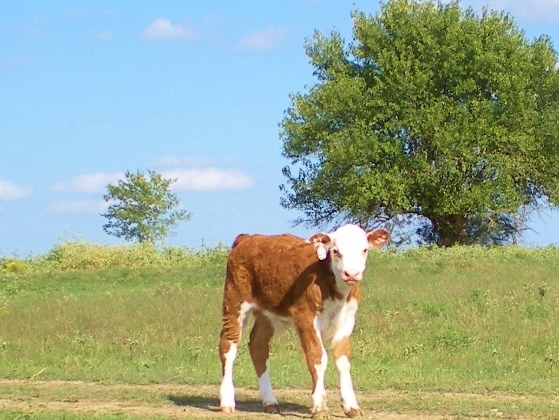 The shape of the tree is easier to see in the winter without the leaves. This spot in one of our pastures was apparently at one time a fence line as evidenced by the soldier-straight rows.
I love to daydream about the past history and layout of our homestead…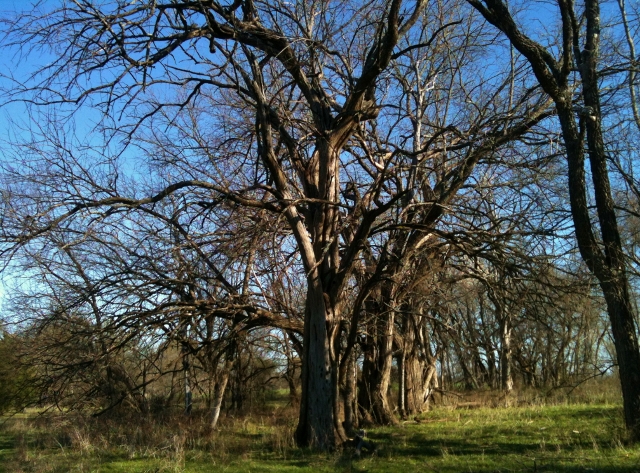 The tree will bloom tiny white fragrant blooms in the spring and then put on their fruit called 'Horse Apples'.
These are not actual edible apples but some wild critters around the homestead will munch on them. They're very solid and very heavy.
They start out green and gradually turn yellow by the time they drop from the tree in the fall. Some say there are insect repellent qualities to these horse apples. They are often cut in half and rolled under sheds, barns and homes to repel spiders and other insects.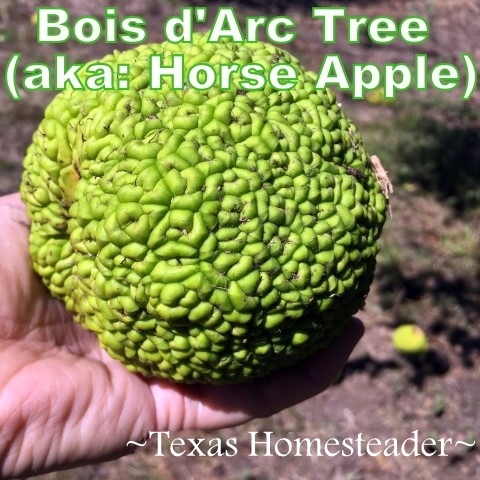 As the wood ages, a very beautiful character forms in the wood itself.
I fell in love with this Bois D'Arc branch that apparently fell years ago and continues to amaze me with it's beauty and detail even now.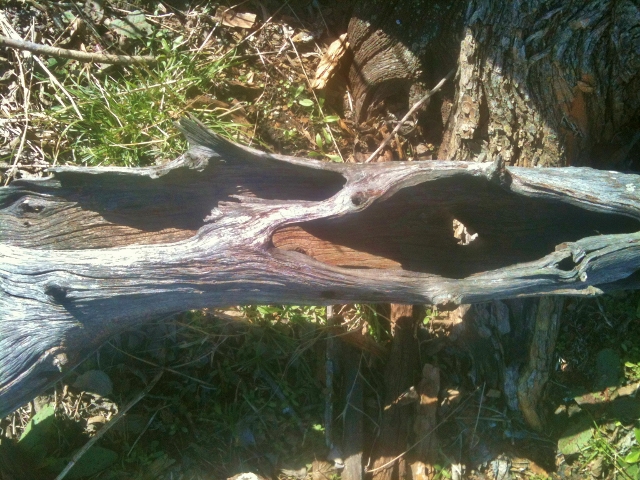 And we took a very old Bois D'Arc post and made a gorgeous solar-light feature with it.
That Bois D'Arc light feature was gifted to our daughter and her new husband as a wedding gift. They absolutely loved it!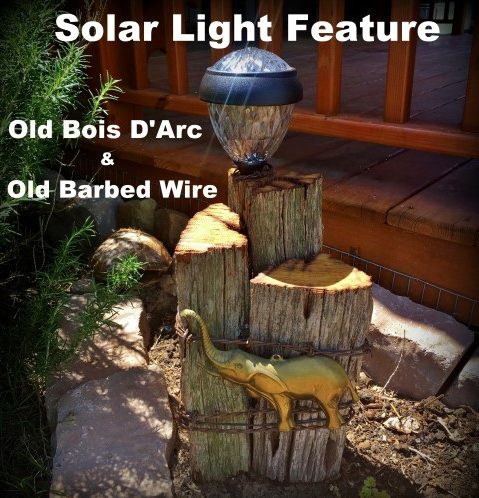 The real beauty in this tree for me is the fascinating characteristics of the wood.
My brother took this photo of a very, VERY old fence row of Bois D'Arc trees. What beautiful wood!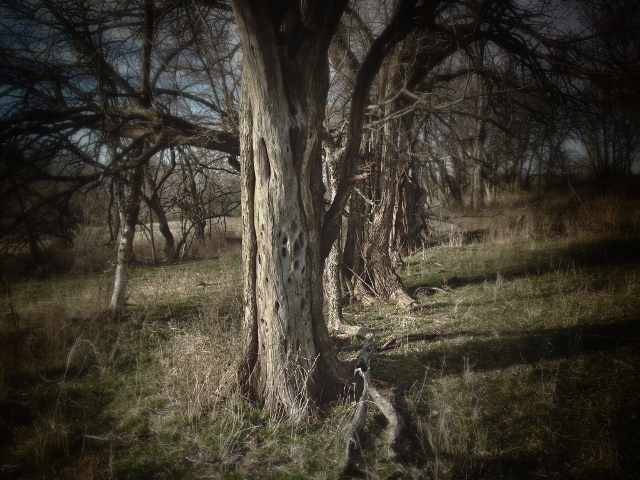 Master Naturalist P.K. Kirkpatrick shares this interesting information about Bois D'Arc trees:
The Bois D'arc tree has many common names including Osage Orange, horse apple, hedge apple and more. This is the tree that native Americans, especially the Osage Indians, preferred for their bows and arrows. This tree was described by French explorers as "Bois D'arc" which means bow wood. Different parts of this tree are used as insect repellant, leather tannin, fence posts, wheel rims, tool handles, etc. The list goes on and on, but the old barns and fences built using this wood are so sturdy, practical and lovely.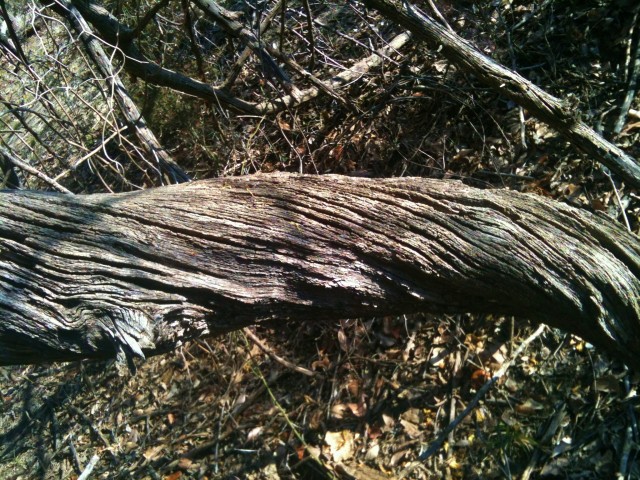 I guess we're just really lucky to have so many of these wonderful trees growing here on the Homestead! I've written a more detailed Bois D'Arc Article if you'd like to check it out.
Do you have these gorgeous trees where you live?
~TxH~
Read About Bois d'Arc
Native Trees & Plants
Other Native Wildlife Posts


C'mon by & sit a spell! Come hang out at our Facebook Page – it's like sitting in a front porch rocker with a glass of cold iced tea – lots of good folks sharing! You can also follow along on Pinterest, Twitter
If you'd like to receive an email each time a new blog post goes live it's EASY to
Subscribe to our blog!