by Texas Homesteader ~
You bought that solar light for your landscaped bed a few years back. But now it's stopped working. Do you need to throw it out and buy a new one?
Not necessarily. More than likely it's an easy repair! I'm sharing step-by-step instructions of what we did to repair our solar lights – with photos to make it easy.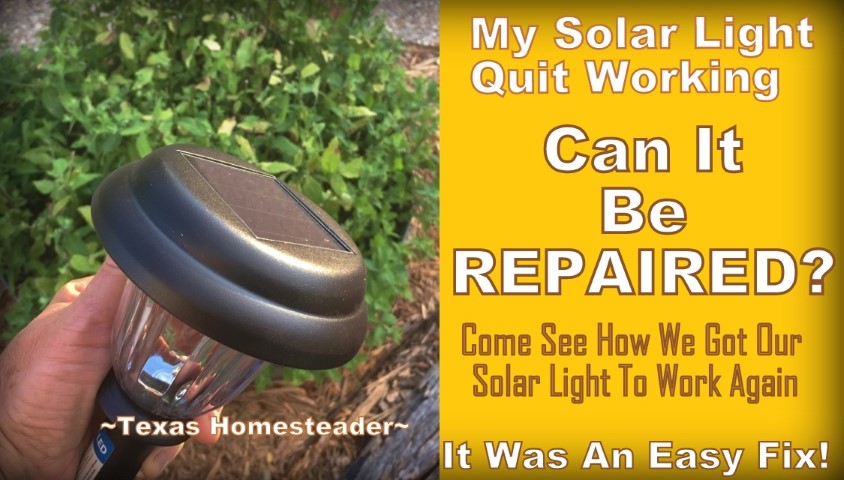 (Note: Some links in this post will take you to other related articles for further information. But links preceded with * are affiliate links. If you click and buy something I could receive a tiny commission.)
Landscaping With Solar Lights
Several years ago RancherMan & I made a Solar Light Landscape Feature using the rustic weathered stump of a cedar tree. As part of the design we topped it with three solar lights.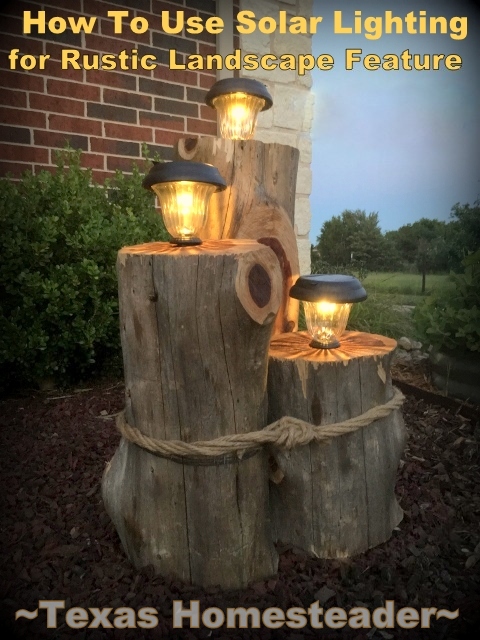 For years I've loved the decorative look it gave our home, as well as the soft light it offered to our sidewalk after dark.
But one by one the lights quit working over time.
Do you think we have to throw
away
our non-working solar lights and buy new ones? NO WAY!
How Do You Fix Solar Lights That Quit Working?
For us, repairing solar lights that quit working was easy!
Our solar light landscaping feature has 3 lights. We removed the solar lights that had quit working and RancherMan brought them into his shop. Then he commenced to repairing them.
Repairing those solar lights that no longer came on was easy and fast too.
Remove Solar Panel From Globe

– Twist to remove solar light photocell panel from the globe.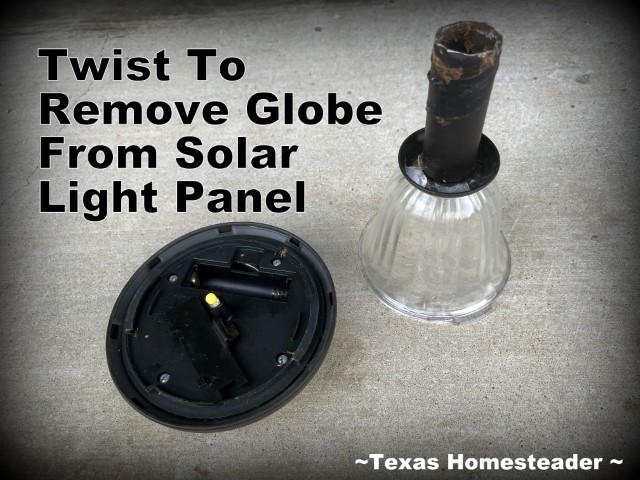 Remove Battery

– Open battery compartment cover & remove battery, replacing with fresh battery. Then replace the battery cover.

(ours took only one double AA size battery)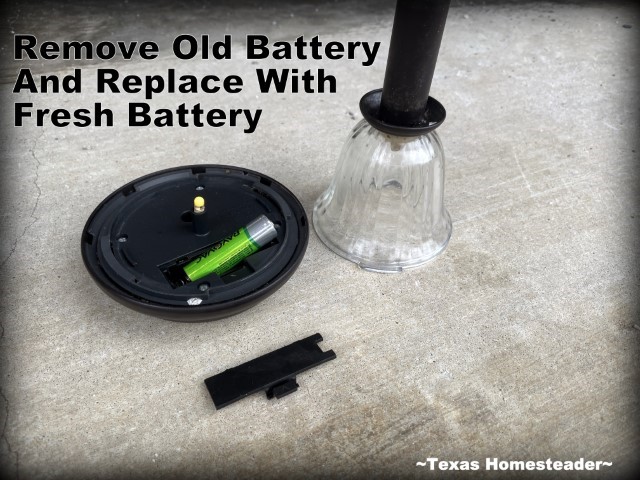 Clean Debris

– Clean dust, cobwebs, dirt etc using a lightly-dampened cloth. Glass or plastic globe can be cleaned using window cleaner or just soap & water.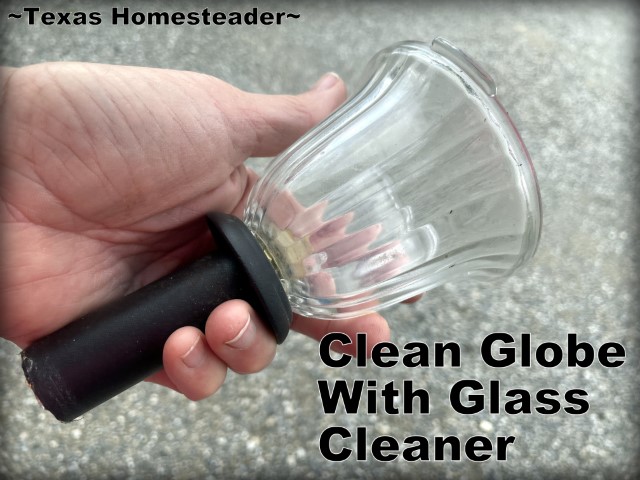 Test Solar Light

– To test, place your solar light in a dark room or just turn upside down to block photocell. The light should come on.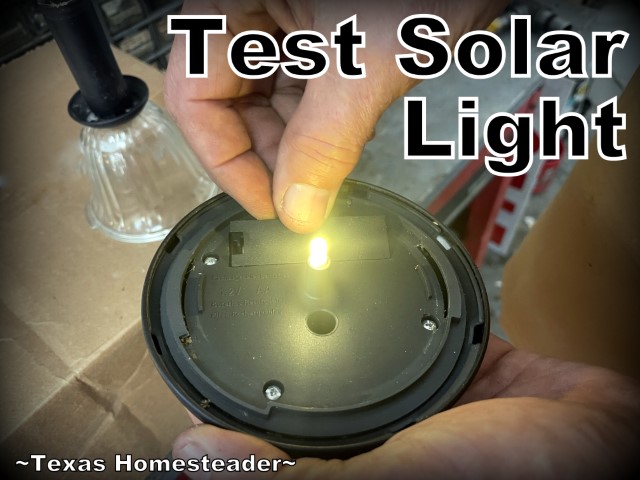 Reassemble Solar Light

– Reattach by twisting globe back onto solar photocell light assembly.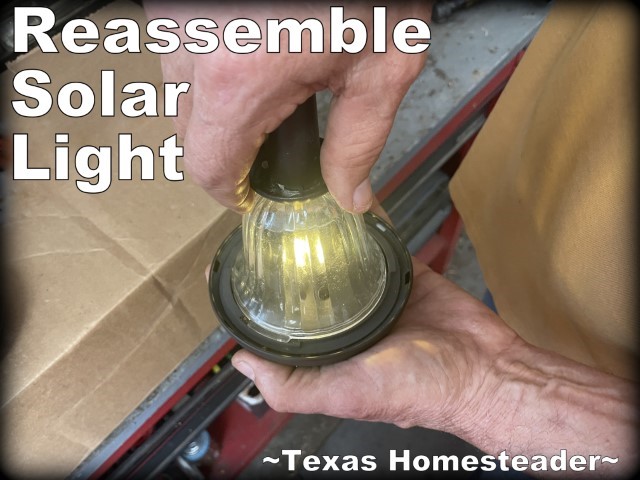 NOTE: Make sure the on/off switch is turned back on if your light has this feature.
You're done! Just return your working solar light back into your landscaping bed.
Sunshine should once again keep the battery charged and the light coming on at dark for years to come.
Can All Solar Lights Be Repaired?
Most solar lights with a replaceable battery can be easily fixed in minutes just as I've shown.
But the super-cheap solar lights may not have replaceable batteries. In those cases the manufacturer might just solder a tiny battery to the actual light assembly. It's difficult to repair this type of solar light, they're almost disposable unfortunately.
Most solar lights sold these days have replaceable batteries and can be easily repaired. To make sure we can enjoy our solar lights for the long haul we make sure to buy only the solar lights which use a replaceable battery.
No more buying solar lights over & over again, tossing them in the trash when they quit working. When the rechargeable battery stops working it's super easy to get that solar light running again.
How Can You Use Solar Lights At Home?
There are various ways people like to use solar lights at their home:
*Small Decorative Solar Lights for their soft-glow ambiance or whimsy around their house.
*Motion Detected Solar Lights for security purposes.
*Outside Wall Light to get light where there's no electricity such as garden sheds and such.
*Electricity Free Light Fixtures for electric-free light at entryways, etc.
*Decorative Pathway Lights to illuminate walkways and sidewalks.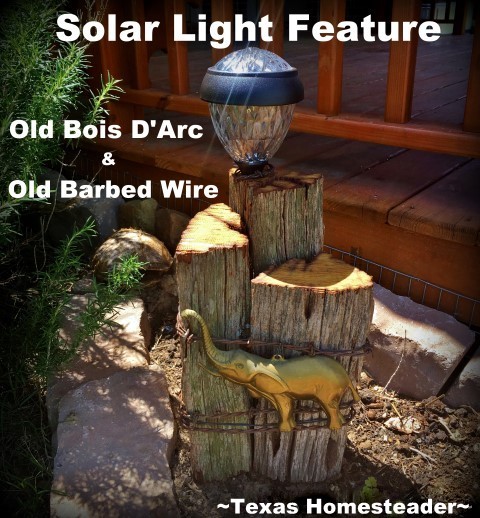 It's fun to add a decorative base to those pathway lights to make them a beautiful part of the landscape.
We also use solar lights during emergencies when the power is out. I'll bring the light inside and place it next to a mirror to reflect light deeper into the room.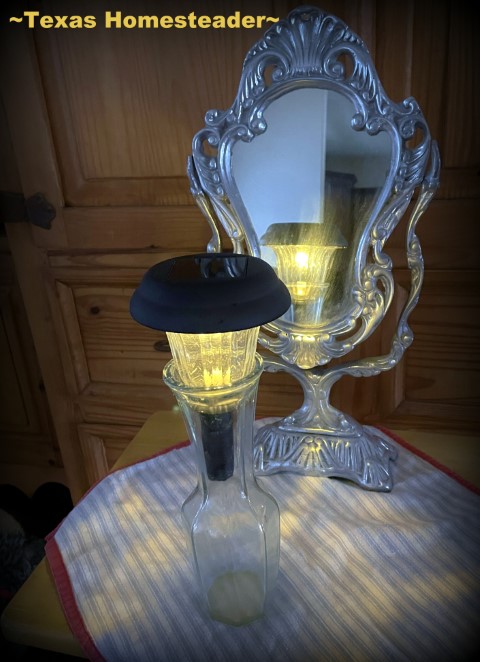 It's just one way we prepare for power outage emergencies, but I've shared many other ways to prepare for storms & electric outages too:
It's always good to be prepared for the unknown! Solar lights can be part of your preparedness arsenal.
Where To Find Solar Pathway Lights
I found several styles of *Solar Pathway Lights on Amazon. Just make sure they offer a replaceable battery so you'll be able to enjoy your new solar lights for a long time!
NOTE: If you don't already have it, you can totally *Try Amazon Prime For FREE for 30 days. Then place your order & get your free shipping, etc. Keep prime for 30 days FOR FREE & try it out – streaming movies, music, free shipping – the whole 9 yards! If you don't want to continue you can cancel within 30 days and pay nothing for the Amazon Prime membership trial run. But you'll probably want it anyway – we've gotten lots of use from our Amazon Prime by streaming videos & TV shows, streaming music, free next day shipping option on many items, etc.
~TxH~
This post categorized in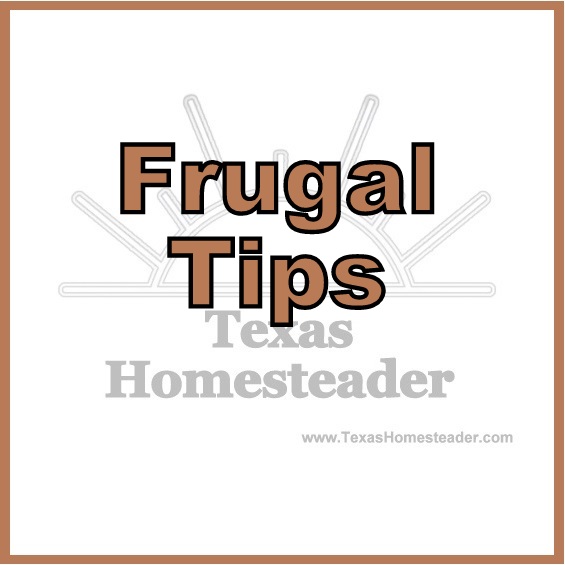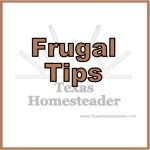 Other Budget-Stretching Articles
Other Conservation Posts
Other Frugal Tips
…and many MORE!


C'mon by & sit a spell! Come hang out at our Facebook Page. It's like sitting in a front porch rocker with a glass of cold iced tea. Lots of good folks sharing! You can also follow along on Pinterest, Twitter or Instagram.
If you'd like to receive an email each time a new blog post goes live it's EASY to
subscribe to our blog.