by Texas Homesteader ~
Well spring is coming y'all. But just because it's still cold outside doesn't mean there's not lots to be done to prepare for a successful garden. Gardeners know that gardening starts way before planting time.
And during the cold months of winter is when I'm able to start making plans and taking steps to assure a bountiful harvest this year. Come on, let's see what we're up to…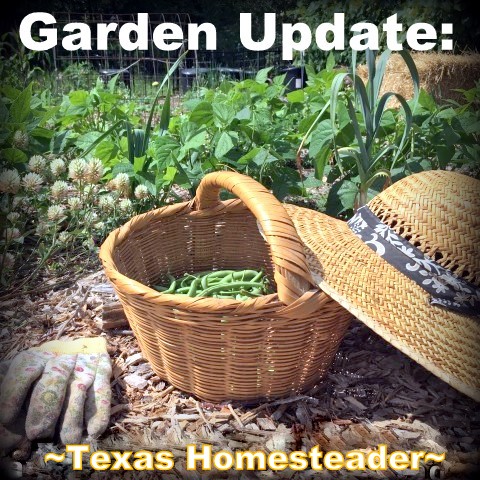 Here in NE Texas I'm in planting zone 8. So I typically plant my garden around Easter weekend each year when the danger of frost is typically gone for our area. But while the cold winter wind blows I've been busy mapping out what I'm going to plant this year.
Soon I'll be bringing out my planting supplies and dropping some heirloom seeds into peat pots to get a jump start on the gardening season. I'll be using what I call my 'Indoor Greenhouse'.
Preparing The Planting Soil
In the meantime RancherMan is busy preparing the garden area outside. We're planning to change things up in our veggie garden this year. Although this area is fenced in, we'll split it with a fence & add a coop so we can integrate part of this area into our chicken headquarters. I'm hoping they'll be able to keep the bermuda grass scratched away from entering from that side. Pus they'll be able to eat all the grasshoppers that attempt to infiltrate my garden. Win/win on both accounts!
So several moths ago RancherMan pulled up all the raised beds and we've been tilling the area that we'll be planting. We're leaving the chicken run grassy for now.
Then last month RancherMan tilled the section to be planted so that the tiller would dig up the dang bermuda grass runners. He gave it a week or so and tilled it again to chop everything up finely.
But now that we're getting closer to planting time he wants to run the tiller a few more times to get those bermuda grass runners chopped & dead. DANGIT we're going to get rid of this bermuda grass this year, come what may!!
But as a bonus, my sister recently came for a visit and brought a very exciting surprise for me: Three MAMMOTH lawn bags filled with leaves! (thank you sister!)
So RancherMan took advantage of an unseasonably warm February day & brought out the tiller to till across the garden area again, of course with a light touch to only go very shallowly. We don't want to go down too deep. Heck if we did we'd just be bringing up weed seeds to sprout!
Tilling In Organic Matter
After he ran the tiller across the ground I brought out two of the three huge bags of leaves. We spread them out across the ground, and he shallowly tilled again to mix the leaves in with the dirt. I'm saving that last bag of leaves. We'll either go ahead & till 'em in next time or even better – I'd LOVE to save them to use as mulch once I plant. We'll see…
I've decided I like to plant my seeds in Repurposed Cardboard Tubes. So I'm busying myself with planting those seeds indoors and dreaming of warmer weather.
How about you – how do you placate yourself about spring gardening when it's still cold outside?
~TxH~
This post categorized in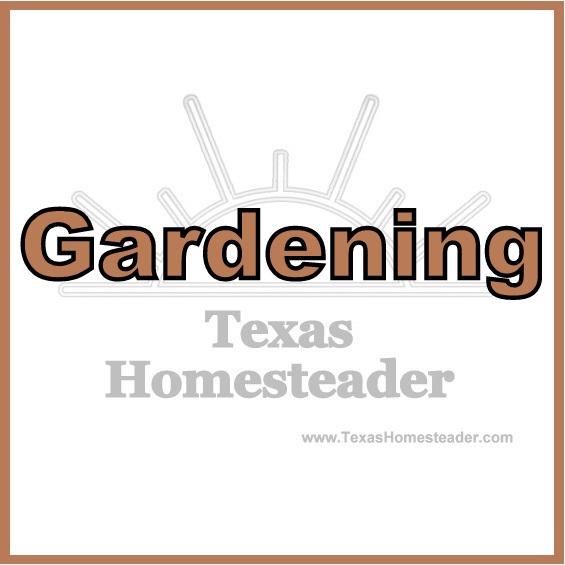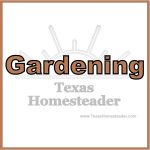 My Favorite Garden Hacks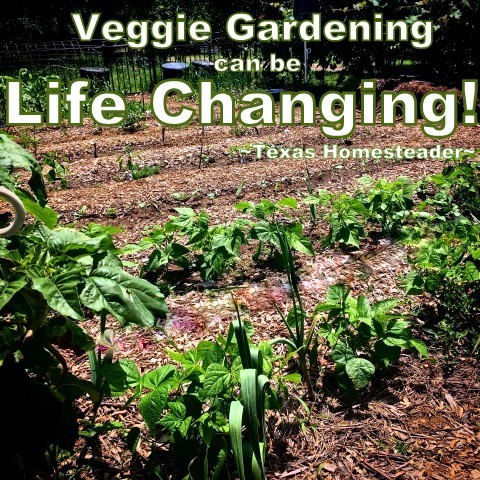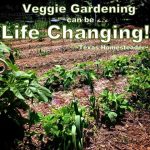 C'mon by & sit a spell! Come hang out at our Facebook Page. It's like sitting in a front porch rocker with a glass of cold iced tea – lots of good folks sharing! You can also follow along on

Pinterest

, Twitter or

Instagram

.
If you'd like to receive an email each time a new blog post goes live it's EASY to
Subscribe to our blog!