by Texas Homesteader ~
It's all the rage to decorate farm style or country chic. I love the simplicity of using canning jars for flower vases.
One day RancherMan & I enjoyed a little exploring time in an area on our property where previous homesteaders took their 'trash' decades ago. There were several unbroken old canning jars, no longer fit for canning obviously.
I love to catch a little glimpse into the past when I see what those homesteaders long ago discarded. Especially when I can repurpose those things into something I love for our home.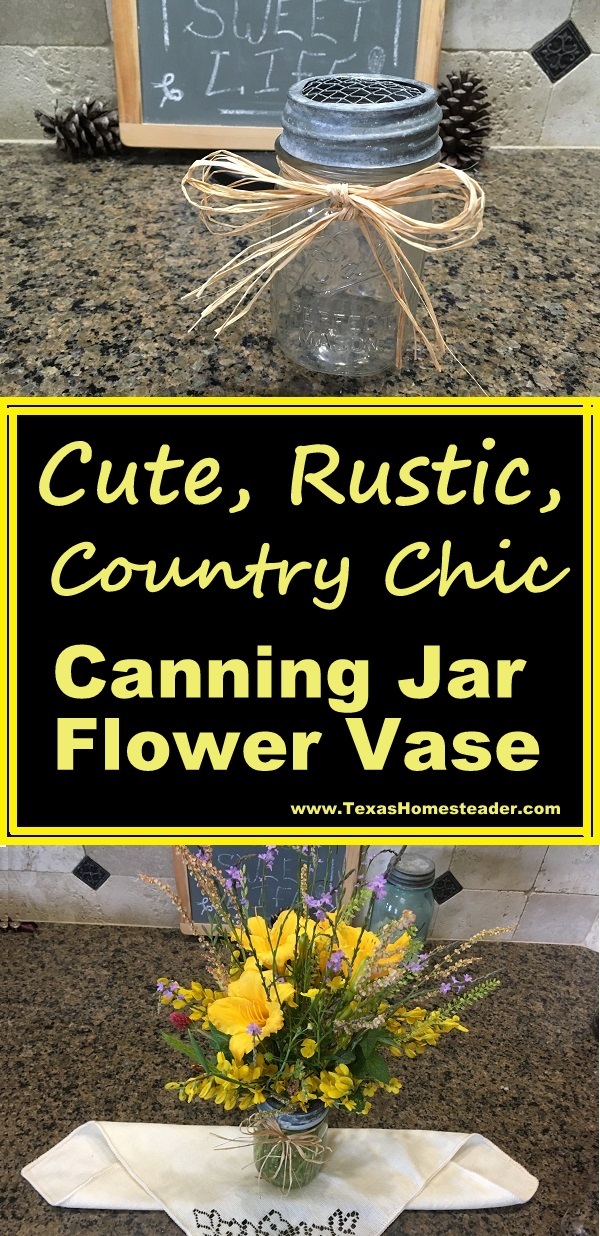 Simple, Uncluttered Décor
Most of the décor in our home is rustic country themed. Although I'm not a minimalist, I really enjoy our living space to be simple and uncluttered, uncomplicated.
And since most of my actions are done with the environment in mind, I love to use items for more than one purpose. Y'all know my battle cry: "Use Whatcha Got!"
In looking through that previous homesteader's discards I saw that several glass jars and a few household items have withstood the ravages of time. I found some intact canning jars and of course I'll never use them for food preservation.
But I love bringing parts of those past lives into our home. Come see how I used them!
Preparing Old Canning Jars
First I washed the canning jars well to remove decades of grime.
Then I placed a label on the bottom of each jar that says "For Storage Only". That will assure I'll never accidentally use one of them for canning.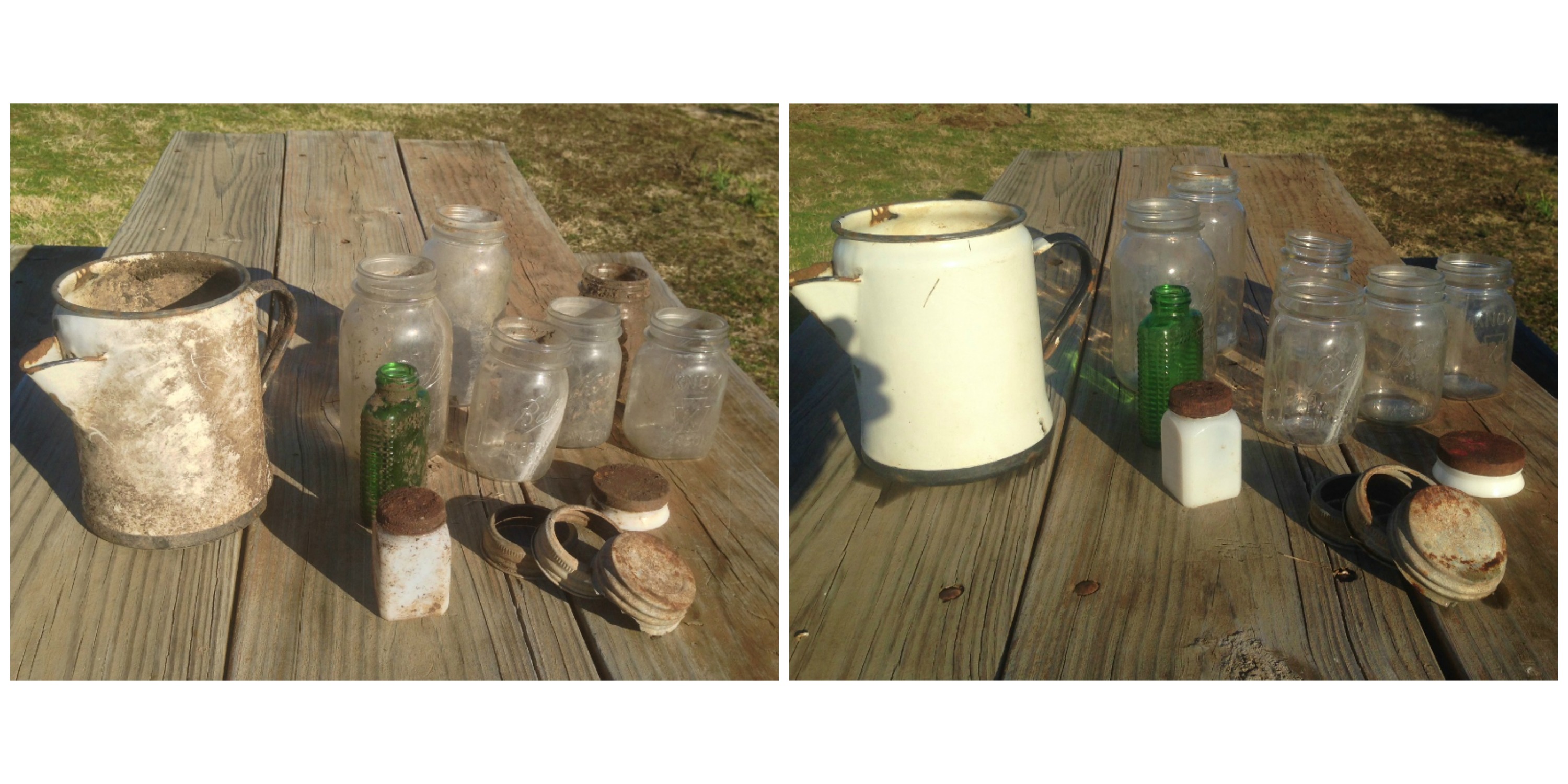 But even though they're no longer good for their original purpose there is still much use for those old jars. I'll use some of them to decoratively display old buttons or other items.
But I love the canning jar theme in my kitchen too. I made a pourable sugar jar out of one of my own repurposed canning jars and I love it.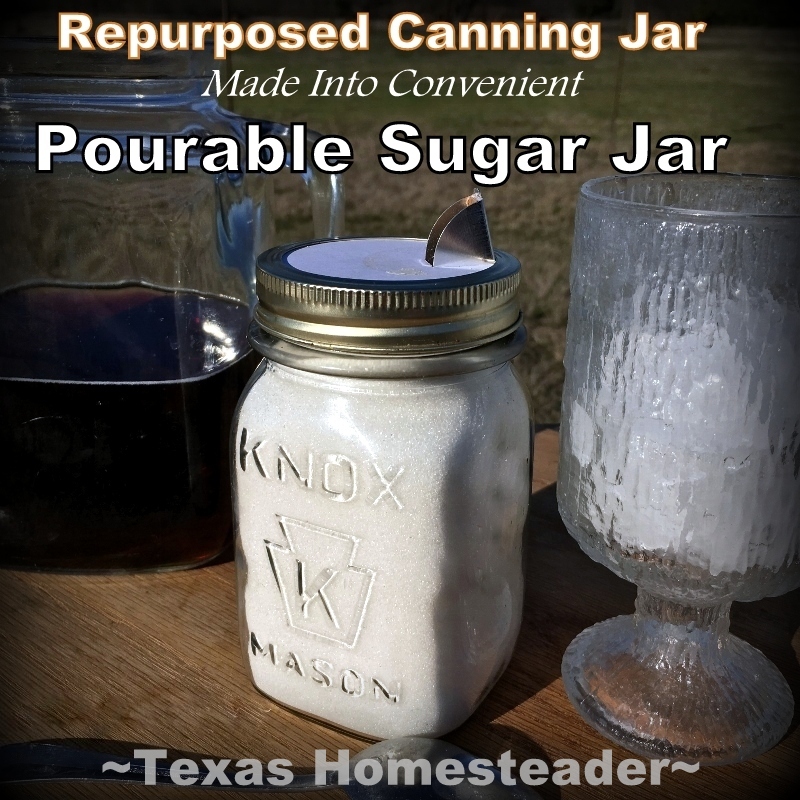 I also made a shaker container for my baking soda using one of my own repurposed jars and a Parmesan cheese top.
These things carry on my theme of home preservation in my kitchen. So why not use one of these old rediscovered jars to make an adorable country flower vase?
Aside from the jars we also found some old zinc rings. I love the patina of these old rings. I cleaned them up a bit and then went to work making my flower vase.
Making A Canning Jar Flower Vase
We had a small piece of hardware cloth in the shop. I've seen these canning jar vases made with chicken wire as well but this hardware cloth worked just fine. I liked that the squares were a little smaller so it will hold my flower stems a little more securely.
So using a pair of cutting pliers we trimmed the hardware cloth to fit snugly inside the ring. We purposely cut it snug so it would bow up slightly in the center of the ring,
I love that. Even more security for my flower stems. Especially the taller ones that I'd be placing in the center.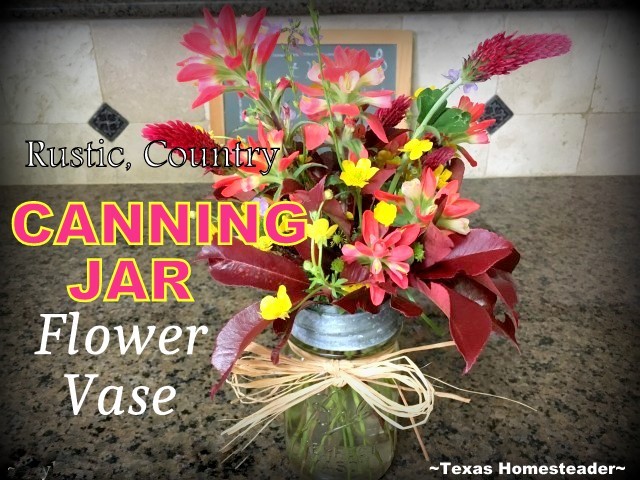 Making Canning Jar Flower Vase Gifts
My mom loved my flower vase so much that I decided to make one for her birthday. I didn't have any more zinc rings from our property so I started searching antique stores for them. But alas, I couldn't locate any.
I did find some old zinc lids that were missing the ceramic piece beneath them. They were just a lightweight domed zinc lid.
I bought one and brought it home, asking once again for RancherMan's help.
He took a hole saw and fit it so it would cut the entire center out of the lid, leaving only the ring. He's aware that these saws are not intended to cut metal but it did get the job done. He was careful to wear safety glasses and gloves.
(I don't know that I'd recommend using tools for purposes other than those intended, but I'm sharing what we did.)
Then he used very heavy sandpaper mounted on a block to smooth the edge of the cut surface. Again safety precautions of heavy gloves and protective eyewear was used.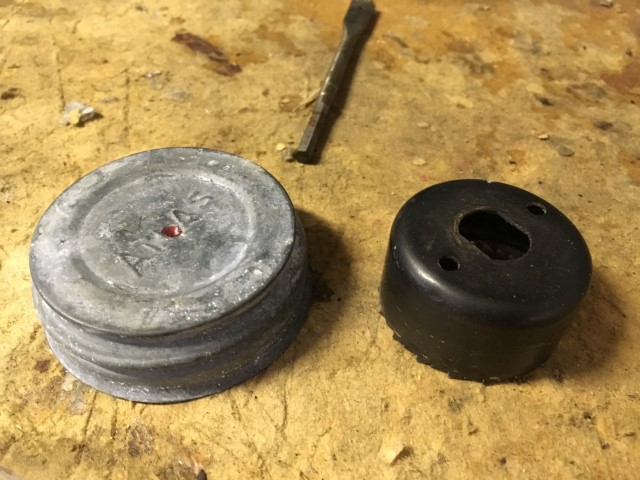 When the zinc ring was prepared we then repeated the steps for the hardware cloth that I used for my own vase.
As with my own canning jar vase, I make sure the hardware cloth fit snugly into the zinc ring we'd made. And once again the hardware cloth domed slightly in the center, which is exactly what we wanted.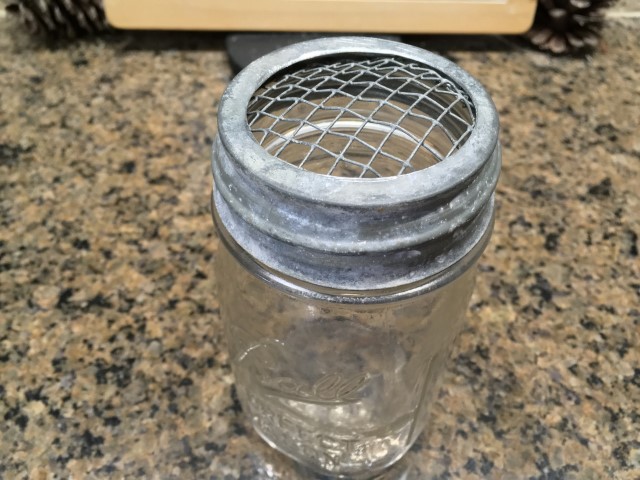 Embellishing Canning Jar Vase
I used a little raffia to make a cute country ribbon and BOOM! It was perfect.
When I presented it to her I went around the pasture and picked the most beautiful flowers / stems I could find.
It made for a nice presentation and was a very well-received gift. Mom loved her country vase!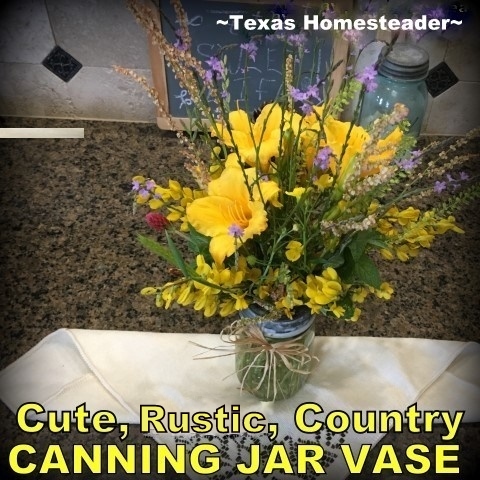 Proof once again that gifts don't have to be expensive to touch someone's heart.
Now she's constantly using this flower vase in her kitchen window to hold wildflowers from her own yard.
It brings her much joy, and isn't that what we always hope for when we give a gift?
~TxH~
Links Included In This Post:
Other Posts About Reducing Household Waste
…and Many More


C'mon by & sit a spell! Come hang out at our Facebook Page. It's like sitting in a front porch rocker with a glass of cold iced tea – lots of good folks sharing! You can also follow along on Pinterest, Twitter or Instagram.
If you'd like to receive an email each time a new blog post goes live it's EASY to
Subscribe to our blog!
Save