by Texas Homesteader ~
My mornings usually involve coffee and computer work when I first awake. Yeah, I know breakfast is the most important meal of the day. But I'm one of those people who really needs to wake up a bit before I can even THINK about eating something.
Most warmer months I like to enjoy a jar of my favorite Homemade Yogurt, sweetened with my homemade preserves – quick, easy & healthy. OR sometimes I'll opt for a bowl of my crispy homemade granola.
But when the chill of winter hits I really want something hot to warm me up and I love the convenience of microwave oatmeal. Now I'm not picking on the Quaker Instant Oatmeal folks, their product is delicious. But those expensive packets tend to be too small a portion for me when prepared, taste way too sweet for my palate.
Plus I don't recognize some of the ingredients on their little packets of instant oatmeal and that bothers me too.
Oh yeah, they're convenient, and making oatmeal ain't nothin' new. But I wonder how easy, cheap & healthier it would be to experiment with plain oatmeal cooked & sweetened MY way instead of theirs??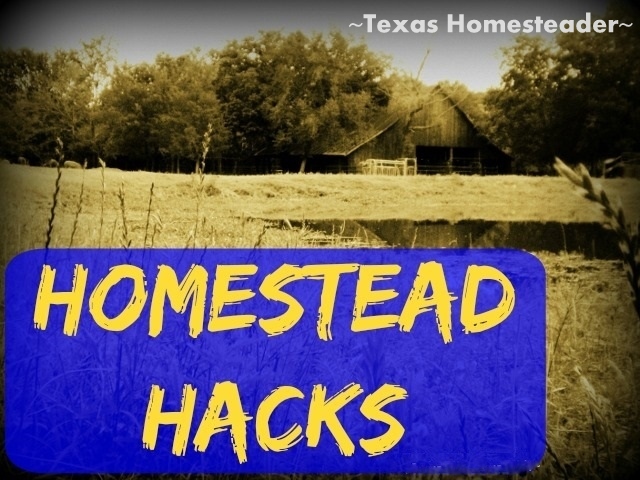 I had plenty of oats leftover in my kitchen cabinet from the last time I made my Homemade Pumpkin Granola. So I'd figure I'd experiment using it and making an apple/cinnamon flavor. I'd be sweetening my oatmeal with some of my own home-canned delights. I pulled out a jar of my Apples Canned in Lite Syrup and a container of rolled oats & gave 'er a whirl…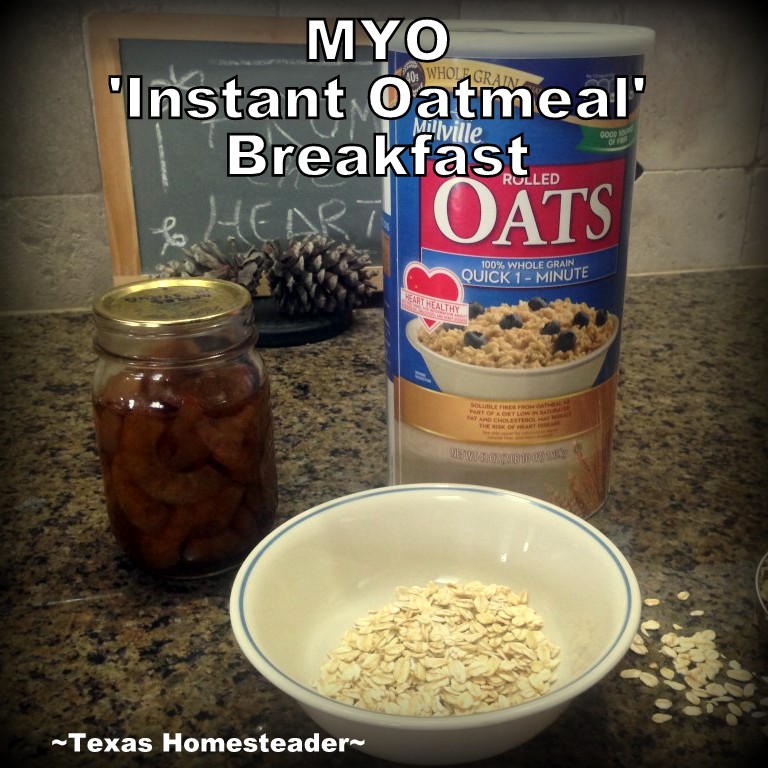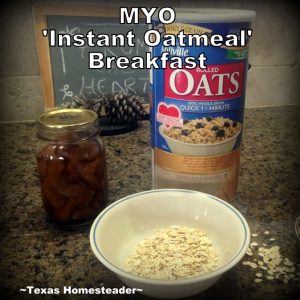 The microwave cooking directions were almost identical to the commercial stuff. But keep in mind microwaves vary, so be sure to use caution when doing this at home:
Homemade Instant Microwave Oatmeal 
I used:
1/3 cup of whole rolled oats
2 tablespoons lite apple syrup from jar
1/4 cup chopped home-canned apples
1/2 cup milk
Directions:
Mix all ingredients in a microwavable bowl, stir and place bowl in the microwave on high power for 1.5 minutes. Remove bowl from microwave and stir oatmeal. Return bowl to microwave for 30 more seconds.
Keep an eye on your bowl of oats as it cooks & make sure there's plenty of expansion room in your bowl. Milk will bubble up as it cooks and could overflow and make a mess. Go ahead, ask me how I know. (eh hem…)
Love My Easy Hot Breakfast
When the cooking time was up I brought it out and gave it a final stir and let it cool for a couple of minutes. (breathe deep…) Smells delicious!
Now this was absolutely perfect for me. I don't like my oatmeal candy-sweet (as is the case with most commercial instant oatmeal packets) but I'm thinking there are many variation options to customize it to your own preferences. Personally I like the bolder texture of the rolled oats, but instant-style oats would probably cook a little quicker.
And sweetening options are almost unlimited. You can sweeten with fresh fruit and honey, or throw in a few juicy sweet raisins and some brown sugar. Maybe you could use a couple of tablespoons of your own homemade jelly to sweeten it to your taste.
In any event, you can feel good knowing you're able to pronounce every ingredient in the bone-warming breakfast you're serving your family for a mere fraction of the cost of the commercial stuff!
~TxH~
Our Favorite Breakfast Posts
…and MANY MORE!


C'mon by & sit a spell!  Come hang out at our Facebook Page. It's like sitting in a front porch rocker with a glass of cold iced tea – lots of good folks sharing!  And you can also follow along on Pinterest, Twitter or Instagram.
If you'd like to receive an email each time a new blog post goes live it's EASY to
Subscribe to our blog!