by Texas Homesteader ~
Just doing things because 'that's the way we've always done it' is almost guaranteed to cost you some big-time bucks. Sometimes all it takes is keeping your eyes open and being open to making a change if a better deal presents itself. And sometimes the savings from that one little change lines your pockets month after month too!
Today in honor of Throwback Thursday I'm sharing one of my most popular posts. Are you getting your money's worth, or paying extra for NOTHING??!!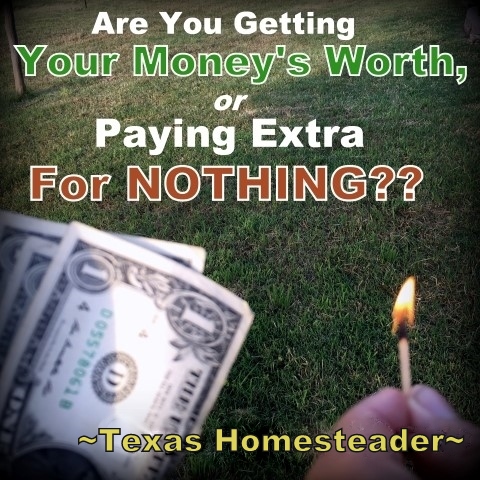 Other Budget-Stretching Articles
Other Low-Waste Stories