by Texas Homesteader ~
Like my other siblings & myself, my brother has lived in Texas almost all his life. But when he married MST3K star Mary Jo Pehl (aka: Pearl Forrester) several years ago they lived in Austin for a short while, then moved waaaaay up north to Minneapolis Minnesota.
Wow, now that's a long way away for a Texas gal to visit – it's a 14-hour drive! So each time they asked we promised we'd look into a visit soon but ranch duties, calving issues, garden chores, community commitments, etc. just kept us from being able to carve out enough time to be away from the ranch.
But RancherMan stumbled upon a 'Wanna Get Away' fair on SW Airlines that made it affordable for us to fly out. Less time away from the ranch – let's DO IT! First we had to drive into Big D to catch a flight…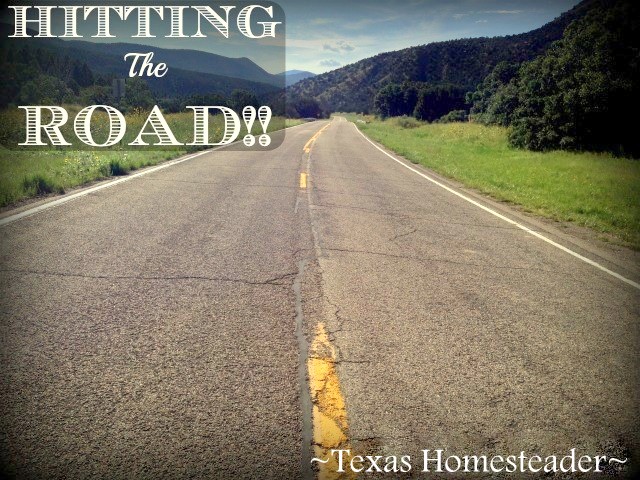 Living out here in the boonies we had to awake at 2:00 a.m. so that we could drink a cup of coffee and wake up a bit before leaving the house at 3:00 a.m. The drive to DFW airport took about 2 hours and it was still dark when we got there. Yaaawwwwnnnn…
After arranging for parking for a few days we settled in at our gate. In no time we were boarding the plane & headed north.
Since we were only going to be gone for a few days RancherMan & I crammed just enough clothes to have carry-on so that we wouldn't deal with any lost luggage or delays while standing at the baggage claim waiting for our things. This helped tremendously.
I'd loaded a couple of movies onto my tablet so I watched them during the flight. Our flight involved a layover but thankfully no plane changes.
At last we were landing at the Minneapolis airport. It was a breath of fresh air to see MJ rushing toward us with that big smile!
Minneapolis At Last!
She drove us to their house and RancherMan & I were just beat from the day's travels. They wanted to give us a chance to catch our breath this first day so we swung by a specialty burger place near their house that they wanted to try, then back to their house to visit with them. Lots of laughter was had by all of us – they're both so funny!
Fishing Is Priority One!
Of course my brother & RancherMan were immediately in the mood to fish. So we drove to a spot not far from their house where there was a park and river access. It was absolutely beautiful!
MJ & I dropped the guys off & then went back to the house to get away from the mosquitoes & visit for a bit while the guys stayed behind to fish.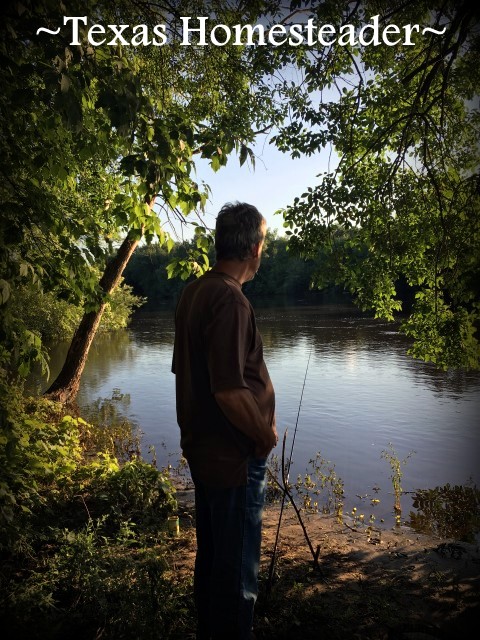 Soon thereafter I got a text from RancherMan asking for us to swing by & pick them up – and bring dry clothes for my brother.
Apparently he wanted to do a drone fly-by & take photos of the river but that didn't go well – he had to go wading to retrieve his drone from the river. (let's all have a moment of silence for that drone – a new upgraded drone is in his immediate future. Might I suggest waterproof?? LOL)
We came back to the house & gathered on their back patio drinking some cold brews as the many birds entertained us at the feeders, and chipmunks scampered about grabbing the peanuts we were tossing to them. Aaaahhhhh…. This is so relaxing!
First Trip To Ikea
The next morning I mentioned to MJ that I absolutely loved the duvet cover she had in the guest bedroom we were sleeping in. She casually mentioned she'd gotten it at Ikea and sent me a link to the one she'd bought.
$29?? REALLY?? I must have this! So we dropped the guys back off at the river to fish and off to Ikea she & I went! I enjoyed the beautiful Minneapolis skyline along the way.
I found out that MJ can be somewhat of a rebel when a close parking spot is spotted. Make no mistake – we scored that coveted spot! I'd never been to Ikea before, never really felt the need.
But let me tell ya it's going to be one of my favorite places to shop from now on. We quickly found the duvet and cover I wanted and then strolled through the store looking at all the fun items they carried. I'll be visiting Ikea for sure when we get back to Texas!
The rest of the day was spent meeting some of MJ's family for the first time, hanging out at the nearby river park and having dinner at a rockin' Chinese restaurant. Let me tell ya, once again there was MUCH laughing. We always have such a good time when we're all together and I love that.
Mississippi River Tour
I'd never seen the Mississippi River and really wanted to do the river tour, although I knew how touristy that was. MJ and Ron being the incredible hosts they always are were happy to accommodate us.
So on the 3rd day of our trip we all headed to St. Paul where a river tour boat would take us on a scenic tour of the Mississippi River.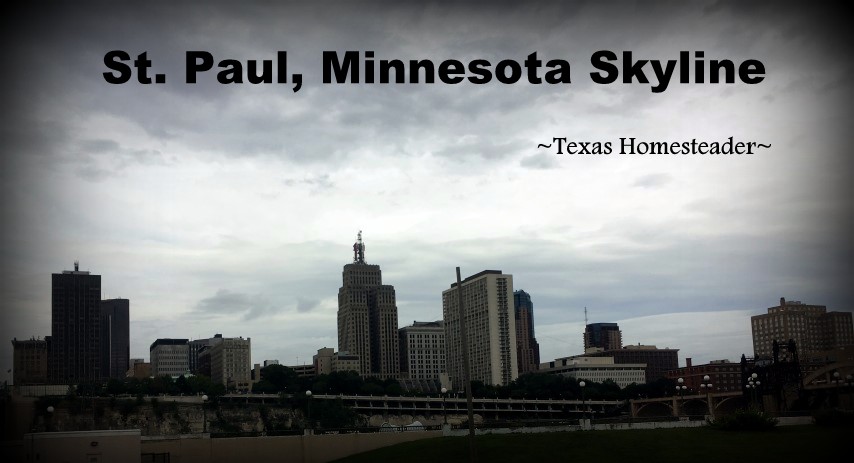 As we stood at the window to pick up our tickets we spotted a huge horde of elementary-aged children headed our way.
Ugh, we'd apparently picked a day where a large group of young children would be touring too. Oh well, it would still be amazing – let's do this!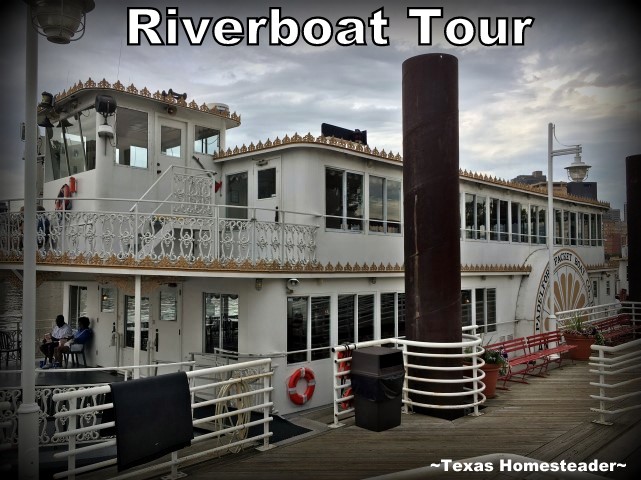 We got our tickets and boarded the boat. I loved the way it was done with tin ceilings and plenty of both indoor as well as outdoor space for viewing the passing scenery.
As we stood at the indoor food/beverage bar we saw the long line of children headed down the dock and right past our boat, onto the boat docked directly behind us. The servers at the counter were confused as the four of us hooted & hollered in exaggerated jubilation – fist pumps and high-fives and a celebratory round of drinks were ordered! It was so funny to see their confused faces.
Is It A Southern Thaaang?
We lounged at the front deck of the boat to enjoy the tour – the announcer attempting a southern accent (and failing miserably) as he described the sights we were seeing.
After about 45 minutes I mentioned to RancherMan that I was getting hungry, a hot dog might be nice. He said he noticed they offered stadium nachos and asked if that sounded good to me. I nodded that would be perfect – with lots of jalapenos of course.
RancherMan returned with a couple of hot dogs, rolling his eyes & shaking his head. He recounted how he had ordered the nachos and asked for extra jalapenos when the servers stated they don't serve it with jalapenos, but could add Tabasco sauce if we liked.
(WHAT??!!)
In what universe is Tabasco sauce a replacement for jalapenos on nachos?? No thanks…. I wonder if Tabasco on nachos is a regional thing?
Is mandatory jalapenos piled high on stadium nachos a southern thing?? I'm not sure, but I will say the hot dogs were delicious.
River Tour Views
The views from the river were amazing, we even saw an old turn bridge that swings out of the way when not being used. Our tour took us by the sight of two huge grain transport barges being filled with corn, caves just off the bank and several beautiful bridges.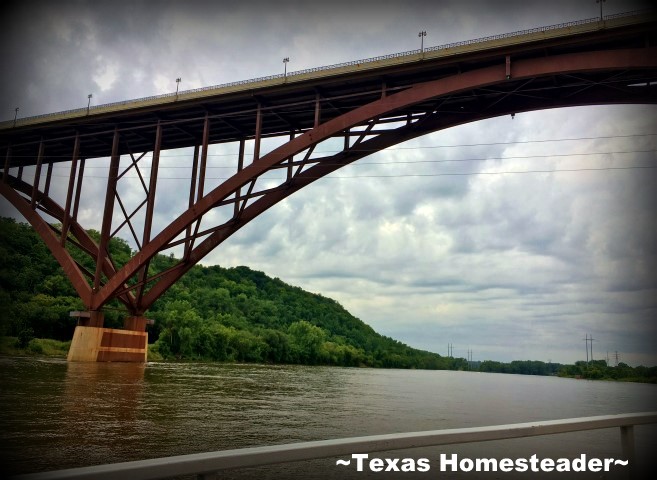 And although the cloudy conditions and moving river boat kept me from taking a clear picture – I saw a bald eagle for the first time of my life.
Here he is in the center of the picture, having his lunch as he watches us float by…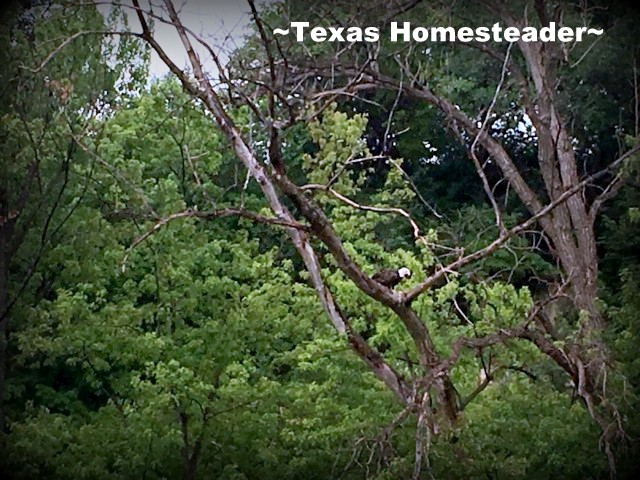 The Riverboat tour was so much fun for me and afterward we headed back toward St. Paul. The architecture in St. Paul was really cool – I loved this beautiful church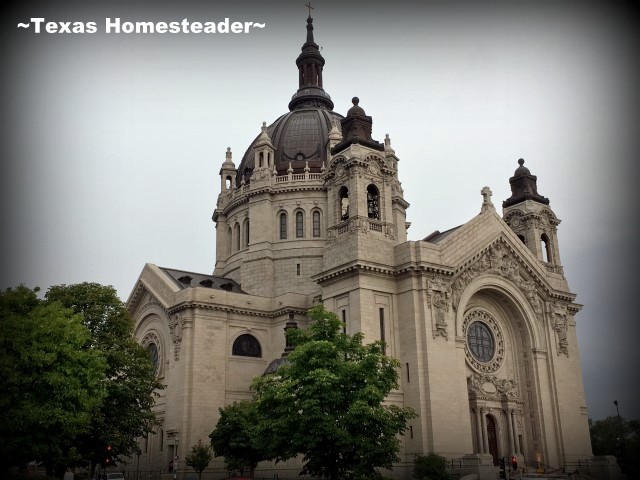 …and this sign for a place called 'Senior WONG'?? I'd heard of Senior Frog's before but this was an oriental twist!
And the sign was displayed by a huge dragon who appeared to be crawling down the side of the building. How cool!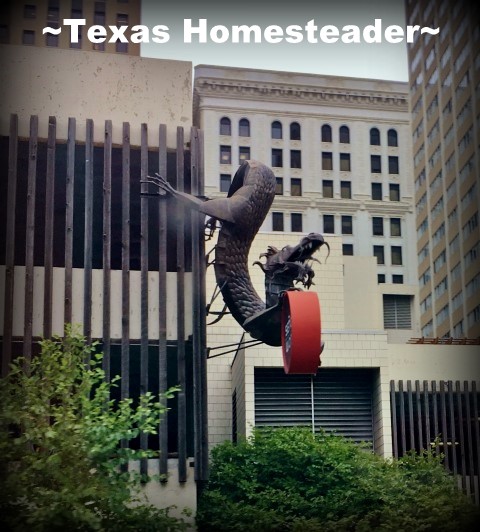 By now we were all getting hungry and MJ asked what we wanted to eat. I told her I'd love to have something to reflect the flavor of the area – she said the famous Juicy Lucy burger was well known in St. Paul so we stopped by a place that would serve us that famous delight.
The cheese is actually placed inside the hamburger patty before it's cooked so we were served a deliciously melty-cheese burger – mine had ghost peppers in with the cheese. Ummmm…. spicy!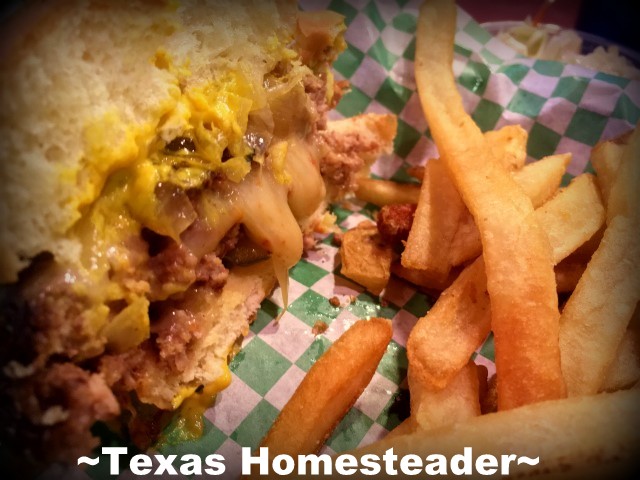 The next morning we were headed home so we were up by 3:00 a.m. so we could leave for the airport by 4:00 a.m. What amazing hosts to insist on driving us to the airport even at that crazy-early hour!
They dropped us off and we all hugged goodbye, promising not to wait so long before our next visit – and into the terminal we went. Now THIS is the abandoned-terminal view you get when everyone in the city is still in bed (as well they should be!)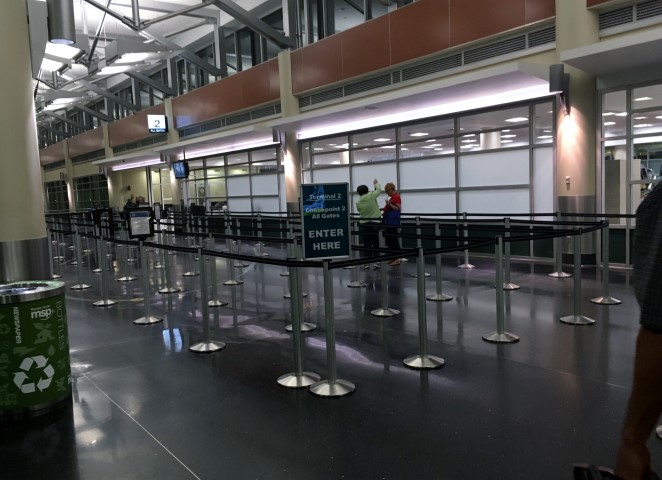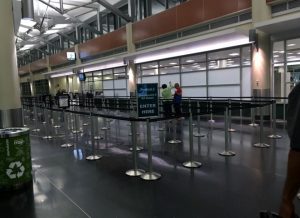 The flight home involved a layover, a plane change, a shuttle to reach our car and an additional 2-hour drive home.
But although Minneapolis was a blast, we were so happy to finally be home sweet home!
~TxH~
Other Fun Trips

C'mon by & sit a spell! Come hang out at our Facebook Page. It's like sitting in a front porch rocker with a glass of cold iced tea – lots of good folks sharing! You can also follow along on

Pinterest

, Twitter or

Instagram

.
If you'd like to receive an email each time a new blog post goes live it's EASY to
Subscribe to our blog!
Save
Save
Save
Save
Save
Save
Save
Save
Save