by Texas Homesteader

It's loads of fun raising hens so we decided to give chicken-raising another go. We purchased four young hens early this spring. Soon they were into the free-range routine and providing plenty of eggs for us.
Because we live in the country there are all manor of predator dangers present for our free-range chickens. Predators such as coyotes, bobcats, feral cats, foxes, skunks & more. But with a secured coop and by locking them safely inside each night we were spared any deaths.
Then one night when we went to lock them up we noticed the black hen was nowhere to be found. Although we hated it, we understood that there are predators out here and that it was just one of those things. We never found her.
Then a week later we noticed the white one was missing. But this time we knew exactly what happened to her.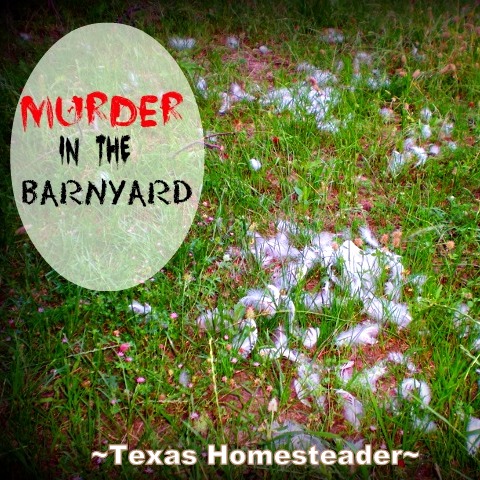 Trying To Catch A Killer
These free-ranging hens usually stay pretty close to the coop, although they've been known to range into adjoining pastures. Not knowing what our predator was, RancherMan installed his game-cam close to the area. He wanted to try to see what critters were roaming through.
We only captured images of the goats from time to time when we let them out to graze. And one night caught an image of coyotes, but the time stamp was well past the time we would have the girls locked up.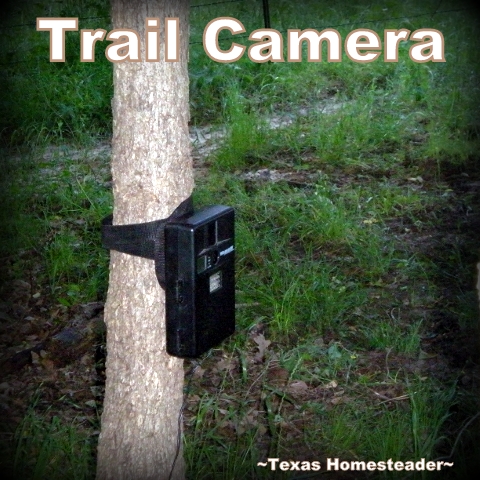 So we kept a close eye on the two remaining hens – they were afraid to range too far from the barn so keeping an eye on them was easy. We suffered no further losses.
So after I was reasonably assured that the "chicken-dinner-buffet-HERE" pattern was broken we decided to purchase four more young chickens from a local breeder. We're told these girls should start laying in about 6-8 weeks so we're looking forward to having loads of fresh free-range eggs again.
I know many of our readers raise their own chickens. If you free-range your girls – please weigh in:
What are your biggest predator dangers?
Can a hawk carry off a full-grown chicken?
What predators do you find hunting during the daytime hours
How do you protect your free-range hens from natural predators during the day?
~TxH~
Chicken-Care Posts


C'mon by & sit a spell! Come hang out at our Facebook Page. It's like sitting in a front porch rocker with a glass of cold iced tea – lots of good folks sharing! You can also follow along on Pinterest, Twitter or Instagram.
If you'd like to receive an email each time a new blog post goes live it's EASY to
Subscribe to our blog!
Save