by Texas Homesteader

Is it just me, or has the audio level of the advertising sector gotten crazy?
Picture this: You're cuddled on the couch watching a romantic movie with your Honey. And after only about 10-15 minutes of movie entertainment it's time for the station to take an advertising break.
Has anyone else ever noticed the difference in volume level between that movie and a commercial for, say, a car dealership? The movie is at a comfortable listening level but the screaming salesman & flashing BUY NOW of the commercial is crazy.
RancherMan & I both race for the MUTE button on the remote control. It wouldn't be so bad if they would just talk about their product. But it's the loud way in which they do so that drives me bonkers.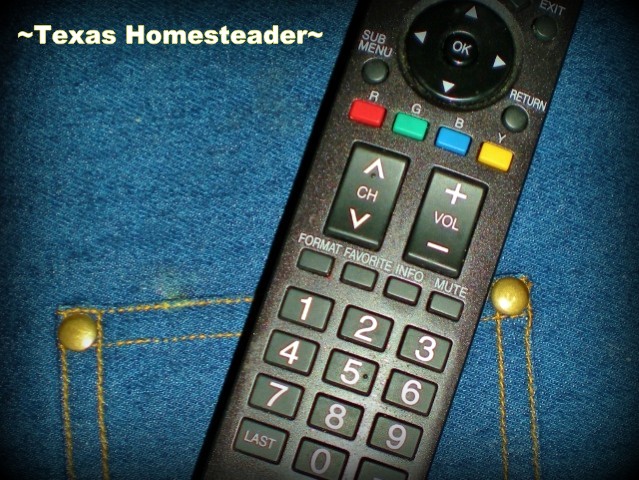 Audio Visual Bombardment
Of course I'm used to those tactics on TV. But more & more those same techniques are being used elsewhere.
Recently I stepped up to the gas pump to put gas in my car. As soon as I moved the gas lever on the pump a loud noise started blaring and a video screen blinked on, screaming at me. I almost hit the dirt thinking I was about to be mugged or something.
Of course at each pump was yet another screen blaring at those customers at the same time. They were all staring blankly like zombies at the hypnotizing flashing screen.
Screens At The Grocery Store
Then when walking down the aisle at a large grocery store a motion-sensor detected my proximity. And on pops the screen, screaming about how if I was a GOOD mom I'd be feeding my kids XYZ brand.
Of course as I walk down each aisle I get more & more of these screens popping on. Buy this! Try this! You're not a good person if you DON'T BUY THIS!
It was like a goblin was chasing me as I zig-zagged down the aisle, finally hiding behind the display of breakfast cereal.
Wow. Just wow.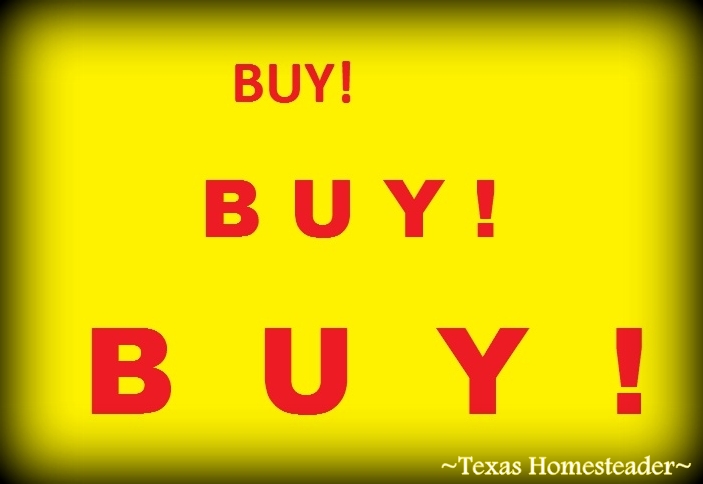 Now don't get me wrong, I'm not opposed to advertising. I'm a responsible adult and I'm not easily swayed into buying things I have no need for.
But the flashing screen with vivid bright colors and the screaming speakers is just distracting. Instead of tempting me to buy XYZ, it makes me want to ditch my shopping cart & exit as quickly as possible.
There's Got To Be A Better Way
There's just got to be a better (and less obnoxious) way of bringing the values of a product to the public eye. At first I thought these screens were a novelty and I was only mildly irritated at the urgency they seemed to project. But now these pesky screens are showing up everywhere.
And it's not good enough to put the volume on a regular decibel level. NNnoooooo… Oh man how I wish there was a MUTE button on those screens.
Have you noticed an uptick in the number of these screaming screens at the places you shop?
~TxH~
Other Simple-Life Articles


C'mon by & sit a spell! Come hang out at our Facebook Page. It's like sitting in a front porch rocker with a glass of cold iced tea. There are lots of good folks sharing!
And you can also follow along on Pinterest, Twitter, Instagram
To receive an email when a new blog post goes live it's EASY to