by Texas Homesteader ~
RancherMan & I purchased all Frigidaire appliances when we outfitted our ranch kitchen. The constant repairs on our Frigidaire microwave have been frustrating. But more frustrating still is our crappy Frigidaire side-by-side refrigerator. It's by far the loudest appliance in our home with visitors stopping to listen and asking "Is that your fridge??!" It required repair while it was still under its limited warranty, then after the warranty we've had to repair it several times. The condenser fan went out, the water line developed a pinhole leak and needed repair, the ice maker died, the water line to the dispenser came loose and made a flooding mess. But this time it's a more expensive fix, apparently the main circuit control board is shot. This fridge lasted only 7 years y'all, and that was with many, MANY repairs. Frigidaire? Never again for us!
It was an expensive week for sure but we were able to find many ways to save a little cash. So c'mon down, let's play the Crappy Fridge Edition of "5 Frugal Things to Save Money This Week"!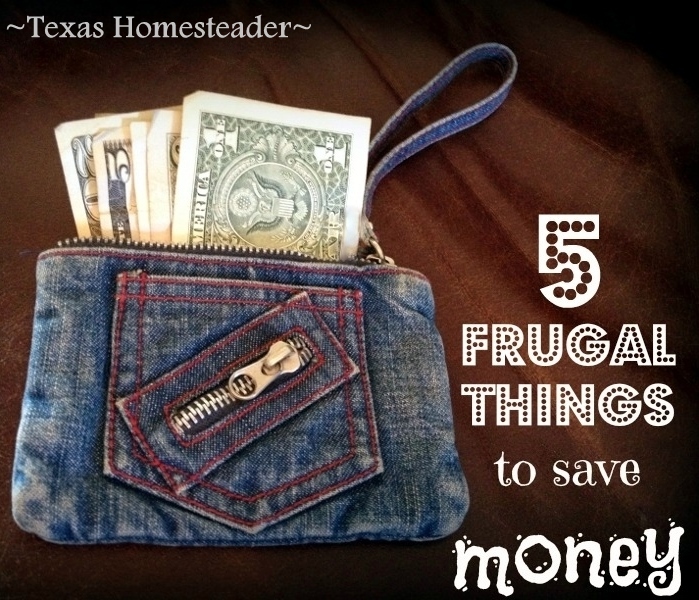 Decision Made Based On Customer Satisfaction
When looking for a refrigerator replacement the most important factor was customer satisfaction rating, even before price! (Oh, and the fact that it would NOT be a Frigidaire!) We knew wanted ice & water in the door, but didn't really need nor want any other bells & whistles. Even with these very basic requirements I was shocked at how expensive appliances are! Ultimately we decided to go with a Whirlpool side-by-side with ice/water in the door.
If It's Still Edible, Use It In Another Way!
As you know, milk that is not kept at optimal temperatures will sour more quickly. I ended up with a half gallon of milk that tasted a somewhat soured. But did I throw it away? Oh no – not since I learned that soured milk makes delicious cottage cheese! Although I'd never try this with spoiled milk, I often make cottage cheese with lightly soured milk. It was thoroughly enjoyed alongside previously-frozen peaches for breakfast for several mornings. Delicious!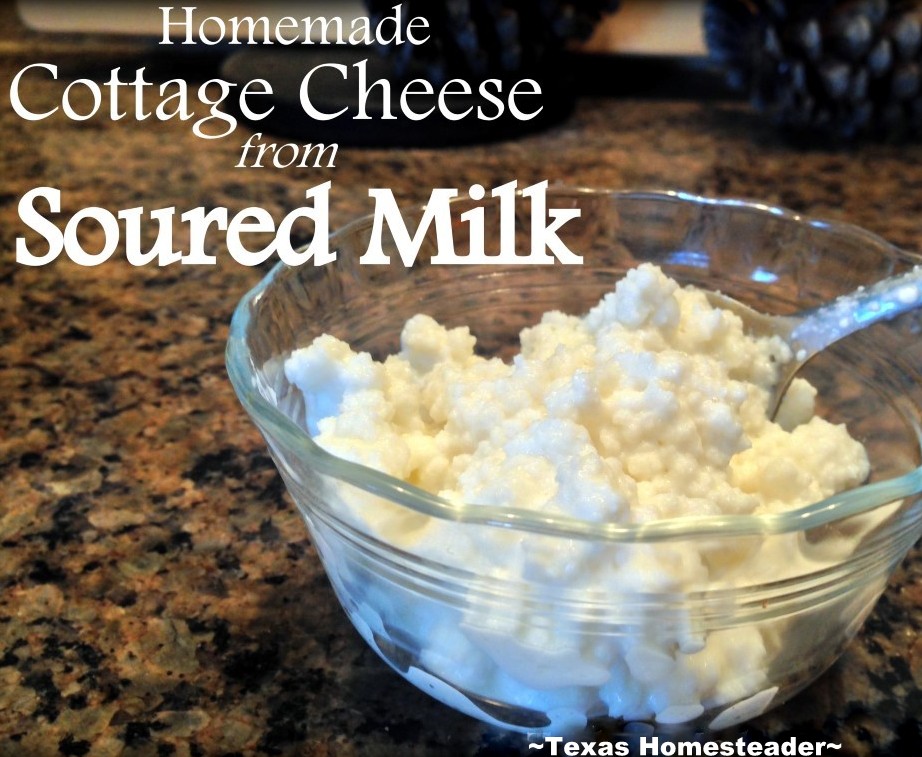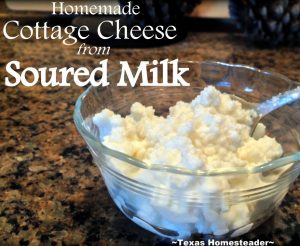 Work To Reduce Further Losses
Since we required a counter-depth model it would be about a week before it could be received. RancherMan was tasked with constantly monitoring and manually adjusting the damper to keep the fridge cool enough to properly preserve our food without being so cold it froze everything. We put a remote thermometer in the fridge and he watched it day & night. If the temps got out of the 30's he adjusted the damper to increase cooling. If the temps got too close to freezing he adjusted the damper the other way to reduce the cooling. It was a constant effort for him but with his vigilance we didn't suffer any food losses.
Use WhatCha Got!
Y'all know my battle cry, I say it all the time: Use WhatCha Got! While we were waiting for our new fridge we ate the food from the refrigerator / freezer every day. Each day we pulled out some of the stash from my Cook-Once, Eat-Twice method of cooking. Grilled chicken, Stuffed Bell Peppers, Wild-Game Savory Meatloaf and more were enjoyed for suppers. And of course lots of my Homemade Broth went for making gravies or bone-warming soups. And what to do with those blackberries I froze this spring? Make a delicious Blackberry Cobber of course! (oh the sacrifice…) All this emptying our fridge/freezer kept us from taking the easy way out & stopping for a bite to eat while we were out running errands.
Not throwing away food = savings, but not eating out = MEGA SAVINGS!
Think Outside The box
One day we thawed some smoked brisket for BBQ sandwiches. Instead of going to the store to buy buns I thought about baking some jalapeno beer bread hamburger buns. I ended up going an even easier route, using my base beer bread recipe that uses no added yeast. I always use the basic beer bread recipe as a base and heap on various add-ins if I want. I've added Pesto/SunDried Tomato before and also Rosemary/Cheddar. But our favorite is Jalapeno so this time I added chopped spicy red & green jalapenos. I baked it up in a 9×5 loaf pan. When it was time to eat I sliced the bread into thick slices & toasted it crispy to receive our smoked brisket – delicious!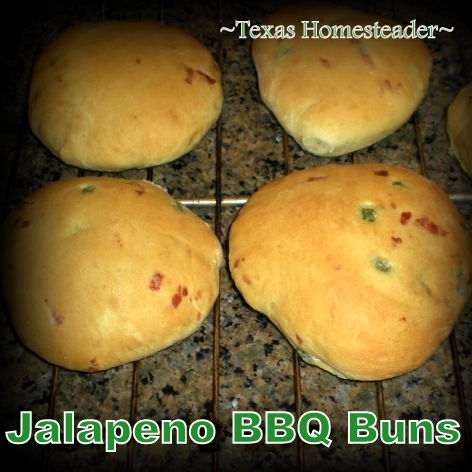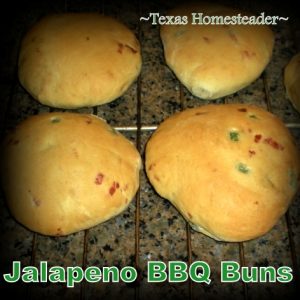 Oh, and since I was already making a loaf of bread I figured I might as well make two! The second loaf was sweetened with honey and I added cranberries and shelled walnut pieces from our freezer. So both of these loaves were baked at the same time using no more energy than one would have used. Plus I baked the bread on a day that was cold/dreary and it warmed the house quite nicely. That's a two-fer money save!
Price Protection Guarantee
Once our Whirlpool fridge was purchased it wasn't all over! RancherMan kept watch for a better deal. He plugged in the model number of the fridge we purchased & kept searching the internet for a cheaper deal on the same refrigerator elsewhere. Because it was a discontinued model he ended up finding it cheaper somewhere else. He promptly contacted Home Depot and took advantage of their 30-day price protection guarantee. He gave them the site address where he found it cheaper and bada-bing, bada-BOOM we received a credit of $92 to our credit card before our new fridge was even delivered!
So there ya go. Yes this fridge is dying at a very bad time for us to be spending this much money on its replacement. But we were still able to find a few ways to save money. PLUS when the new fridge is received RancherMan will sell off the new ice maker we had to buy just 2 months ago. He'll also part out the condenser fan he bought just a few months ago. And what about the removable shelves, bins, baskets & other parts? Maybe there's a market for them. We'll sell off all that we can and then haul this sorry piece of junk to the scrap yard and get a few dollars more for recycling it!
~TxH~
~ ~ ~ ~ ~ ~ ~ ~ ~ ~ ~ ~ ~


C'mon by & sit a spell! Come hang out at our Facebook Page . It's like sitting in a front porch rocker with a glass of cold iced tea. There are lots of good folks sharing! And you can also follow along on Pinterest, Twitter or Instagram
If you'd like to receive an email when a new blog post goes live,
Save
Save
Save
Save
Save