by Texas Homesteader ~
RancherMan & I have been burning the candle at both ends lately it seems. We've had business commitments, familial commitments and community commitments. Truth be told we've been running a LOT! So half of my gallon of milk sat in the fridge & got a little too close to it's use-by date and ended up lightly soured. I didn't throw it away – I made cottage cheese with it! It was very quick & so easy.
Homogenized Milk vs Raw Milk
Now I must say there are some very strong opinions out there on whether or not soured pasteurized milk is the same as soured raw milk. I've tried raw milk before but I don't much care for it so I buy my milk. I haven't done massive research on all the nuances into safety vs purity of raw vs homogenized milk. I think there are valid points on both sides. But in this post I'm sharing what I've personally done.
No Arguments!
I've made this cottage cheese from lightly-soured commercially-purchased milk several times. My experience is that my homemade cottage cheese is absolutely delicious and tastes no different to me than commercially-purchased cottage cheese. I'm happy to share this easy procedure with you. But I won't get into a soured raw milk vs soured commercial milk discussion, m'kay? We're all friends here & you have the right to your opinion and to nourish your body as you like, just as we all do! I'm just sharing my personal experience here. So we're all good?? Alrighty then!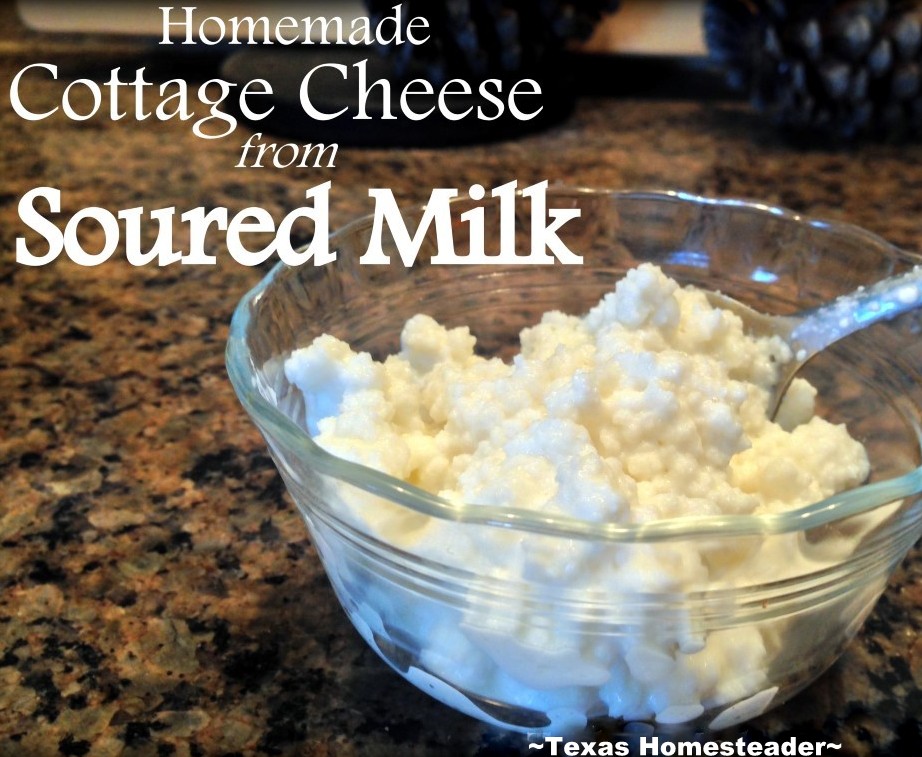 Save
Save