by Texas Homesteader ~
Easter celebrations may look a little different this year. But celebrate where you are! Go ahead & let the kids hunt Easter eggs in the back yard, or even in the house like we used to do when the kids were little and rain hampered an outdoors celebration.
Attend your favorite church service online and praise the Lord! Celebrating shouldn't be a gathering this year, but it certainly  can and should still be CELEBRATING!
Gatherings may be canceled, but Easter has certainly not been canceled!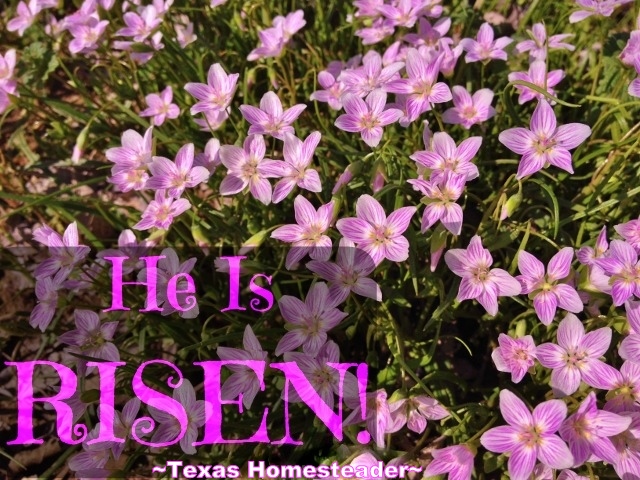 For all my Christian friends – what a glorious day today is.
He Is Risen!
Happy EASTER.
~TxH~
Save