by Texas Homesteader ~
The end of the year is getting closer & closer, y'all!  Continuing our series of the "Best-Of" titles, today I'm sharing with you the most popular posts of 2015.  These posts were the most clicked articles on our little ole blog by our awesome followers.
In 2015 our readers were really interested in a fluffy KitchenAid Sandwich Bread, making their own Cream-of-WHATEVER Soup, following our 30-day No-Spend Challenge for groceries and easy ways to Ditch the Plastic in your Refrigerator, as well as many other DIY, MIY self-sufficiency posts.  I've laid 'em all out for easy reading for ya – check it out!
(psssst:  Be sure to tune in next week for the final tally of our absolute top 10 Homesteading posts of 2016!)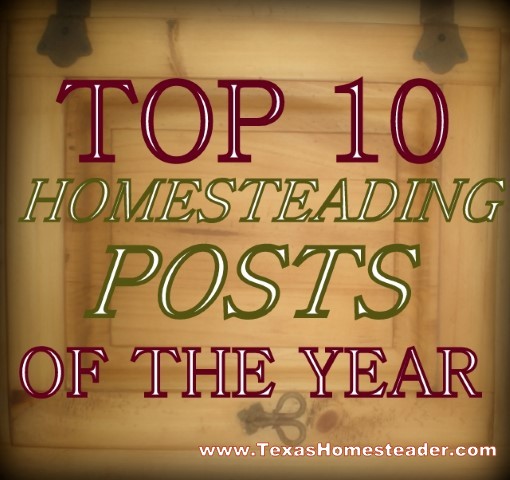 Save