by Texas Homesteader ~
Spring is in full swing y'all and what a glorious time it is!  Everything's green and lush.  Blooms of every shape, color and scent abound. Our beehives have been split and expanded.  We'll be adding honey super boxes soon!  And it's time for us to finally get our chickens for the year – Fresh eggs, anyone?  YES!  Oh, and the garden?  The garden is giving me much joy as I see all the nutritious potential for the season.  I'm spending lots of time in the garden these days but it's all enjoyable with very little weeding since we put a wide walkway perimeter around my planting area.  That perimeter was covered with repurposed paper feed sacks and topped with thick wood chip mulch.  Grass hasn't been able to infiltrate my garden area.  YEA!
"But wait a minute Tammy – isn't that expensive??" you might exclaim?  Oh no, it was very inexpensive.  How inexpensive?  Howzabout FREE!  Did the wood-chip fairy visit?  Nope, but just as good.  And there was no mountain of plastic bags to dispose of like there would have been if we had purchased mulch.  But don't fret, you might be able to get your wood mulch free too.  Today I'll Fall-Back into the archives & bring this post to the surface for ya – check this out, y'all!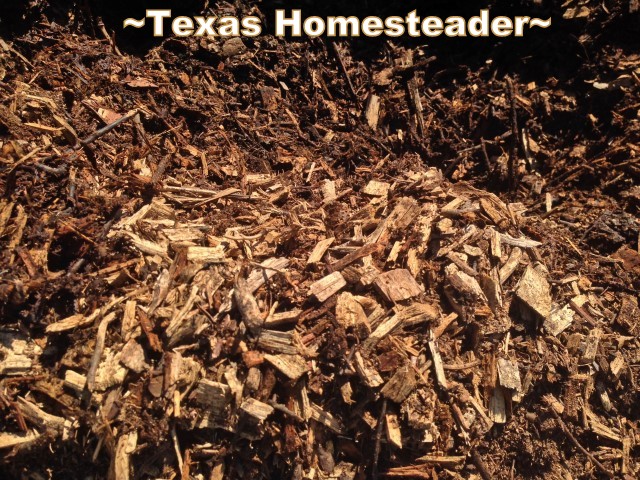 Save