by Texas Homesteader ~
Well, well, well, April-the-Giraffe's baby was finally born. Have y'all watched the live video for the past month? I popped in from time to time but didn't have enough time to watch too much. But now they're having folks submit suggestions for the baby's name. Guess what – this pretty girl was born on that same day too!!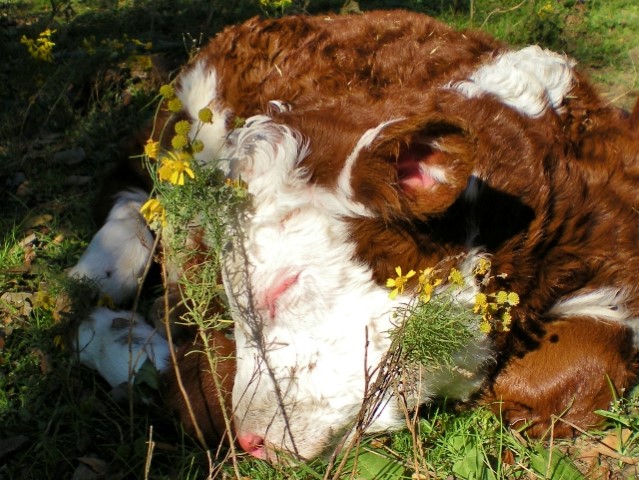 Howzabout a little fun? I'll let one of you name the new calf! This heifer was born while we were away. So with her legs already firmly beneath her we were not able to officially weigh her. But OMGosh she's so beautiful!!
What say you – what's a good name for her?
~TxH~
Save
Save