by Texas Homesteader ~
OMGosh y'all, I'm stuffed!  Did you enjoy your Thanksgiving as much as RancherMan & I did??  I love the holidays, we like to fill them with all the warm-fuzzies the holiday offers and encircle ourselves with the love of family.  But now Thanksgiving is over & it's time to set our sights on Christmas #canyoubelieveit?
I know, I know, it's easy to get overwhelmed during the Christmas holiday.  Today I'm sharing my Christmas-Idea roundup.  Not only thoughts for dealing with gifts but also holiday decorations, wrapping and even how to deal with the stress of it all.  Grab a cup of coffee & come check it out, y'all!  I promise you'll find something that speaks to you.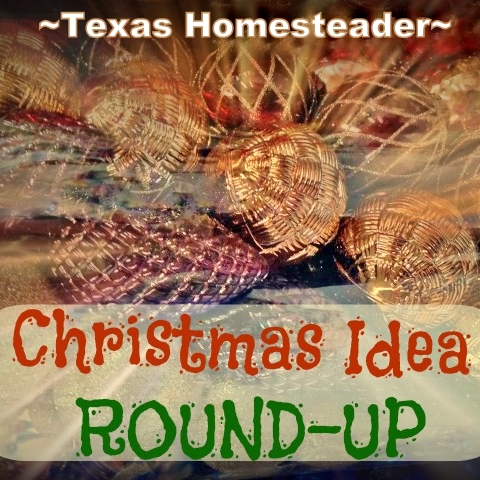 Save
Save