by Texas Homesteader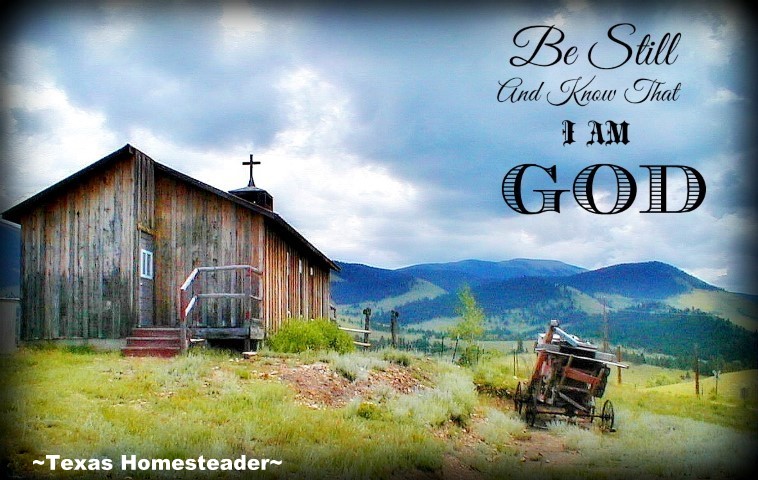 RancherMan & I ran across this old weathered country church years ago in the mountains of New Mexico. I used that picture to write my favorite phrase: Be Still And Know That I AM GOD. That phrase brought me much comfort last year as I was dealing with a breast cancer diagnosis. But I put my faith in Him and He saw me through it.
There's nothing that God can't do! Today, give it all to Him – you'll be amazed at where your life can go.
~TxH~