by Texas Homesteader
This year has been a year of firsts for us here at the homestead. I enjoy raising bottle baby calves each spring. But due to an illness I wasn't physically able to raise them this year.
RancherMan sensing my sadness bought me baby chicks. We had always known we would raise chickens one day, he thought this year would be a good year to start. He was right! Raising those cute little baby chicks pacified the 'raising farm babies' urge in me.
But when the chickens grew I once again began to miss those bottle babies, so RancherMan bought me WEANED bottle babies. Awwww… all of the cute lovable neck-scratching cuteness with none of the work!
I'm very much enjoying both the chickens and calves, and I love RancherMan so much for realizing this need in me. But he wasn't through yet – RancherMan decided he would spoil me with yet another small yet lovable animal – GOATS!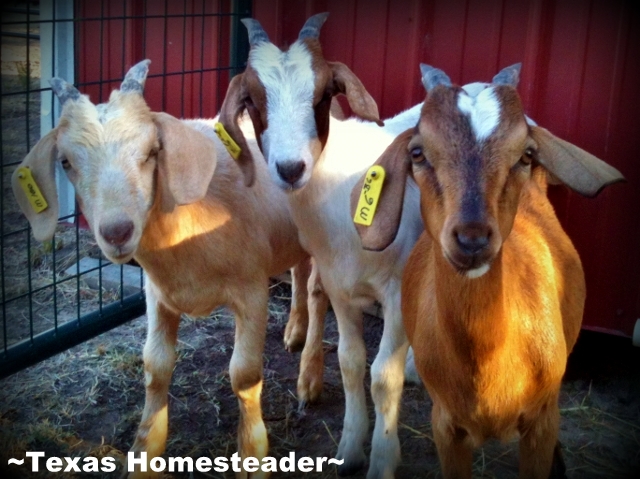 Continue reading →