by Texas Homesteader ~
I can't believe I've had this little ole blog of mine since 2013.  It's been a blast for me y'all!  And I'm so humbled and truly thank you – my beloved readers – for strolling this simple-living path with me.  To celebrate the end of the year I thought it would be fun to do a 'Best-Of' series of the top 10 posts for each year of the blog.  Yep, the top 10 posts for each year brought right here  in one nice neat package for you to enjoy.
Let's start with 2013, shall we?  Oh the fun we had that year – all about saving energy with solar screens, my favorite cast-iron-skillet-cornbread recipe and my STILL all-time most popular post, Honeysuckle Jelly.  Come see it all, dear friends.  Next week I'll share the 10 most popular posts from 2014!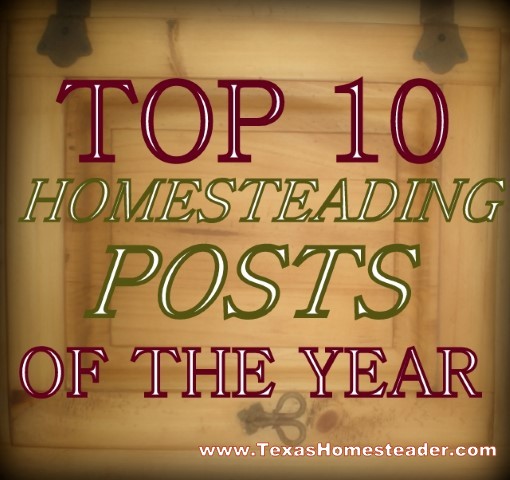 Save