by Texas Homesteader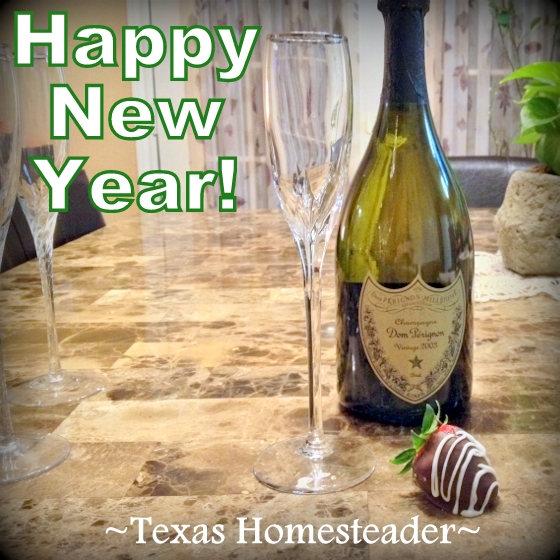 I often prefer to be at home on New Year's Eve because, well, I never really understood the point of it all. But this year we got to trek to the Dallas area to hang out with my family as well as a couple of friends. What a fun time we had!
RancherMan & I spent the night there so that we wouldn't be on the road during the most dangerous night of the year. But early this morning I awoke to find RancherMan missing. I tiptoed downstairs to find him sitting alone in the living room – he was worried about the winter weather predicted to hit soon.
As much as I was hoping to hang out & visit with my family a little longer I hated to see the worry in his face.  So we enjoyed a quick cup of coffee and then headed for home. We're now safely back at the ranch, a warm fire blazing and a hot cup of tea at my side.