by Tammy Taylor~
RancherMan & I have been talking about refreshing the name of my little ole blog for quite some time.  Why?  Well, because I write about all kinds of self-sufficiency things – being eco friendly, raising chickens, cooking, gardening and much more.
I've heard some readers saying it would help if they knew where I was writing from.  I'm in NE Texas zone 8, but you may be in zone 4.  How do my garden tips need to be viewed for your own area?  Or what altitude am I talking about in my recipes? It can be confusing to readers knowing how my posts relate to where they reside.
So I'm changing my blog name to Texas Homesteader.  It will be super easy for all readers to see at a glance where I'm writing from!   The change should happen within the next week, but nothing's changed yet…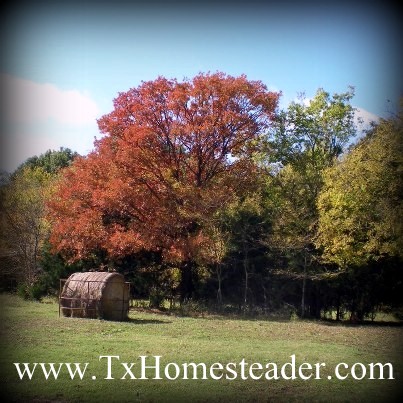 Once the change goes through, other than the name and URL – nothing else changes.  Although my new site will be located at www.TxHomesteader.com, the posts you've loved from Taylor-Made Homestead will all still be there! RancherMan's arranging for all previous content to redirect to the new site, so hopefully it'll be seamless.  How much do I love my handsome I.T. man?
But be sure to tell me if you experience any glitches.  You know how it is, no matter how much you think you've checked & double-checked, something's bound to fall through the cracks!
Now's a great time to mention how much each of you bless my life.  Your interactions, your helpful advice for me and other readers, your compassion and even your passion for self sufficiency.  THANK YOU!
~TxH~
NOTE:  My apologies to those of you who were notified of this post yesterday – the web hosting folks had to pull a backup for our blog update.