by Tammy Taylor
*contains affiliate link
Well happy day, it's Throwback Thursday– where we reach back in the blog archives for a post that has proved very popular with our readers & bring it back to the surface for you to enjoy. How timely that today I'm thinking about protecting our home from that searing summer heat.  Here in the blistering heat of a NE Texas summer the high cost of keeping your home cool can be a budget buster.
RancherMan & I have discovered the magic of our inexpensive homemade * solar screens to keep the sun's heat outside where it belongs.  Yep, it's made quite a difference to the heat the sun usually transfers through those windows and I love the way they make our home look.  Check it out.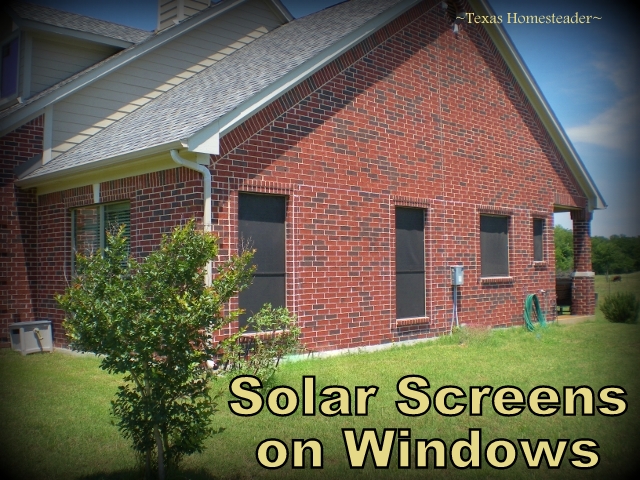 * A word about our Affiliate Link – We are currently enrolled as an Amazon Affiliate.  Occasionally I will insert an affiliate link into one of my posts if I think it may be of interest to you.  I  receive nothing from the manufacturer, but I love our solar screens & thought you might too. If you click on any of my affiliate links and buy something (almost anything, not just what was linked) I get a small referral percentage from Amazon.  But here's the really important part – the price you pay for your items is UNCHANGED.
When you buy something through the affiliate link it's a great way to support this blog without anything coming out of your pocket so please click often!