by Texas Homesteader ~
*contains affiliate link
Busy as a bee! Our hives have increased this year thanks to us performing splits and capturing swarms. All our bees are busy, busy, busy these days! During the spring when everything was abloom they had all they could harvest. Those girls were coming & going from the hives with pollen pockets full!
But now that the heat of our NE Texas season is starting to set in the blooms are not quite as prolific. Oh there are still wildflowers blooming, and the bees are all having a hayday in my garden alright. But with the fading blooms and the fact that we're trying to boost some of those smaller swarm hives, RancherMan & I decided perhaps we need to give them a little feed.  There are many ways to accomplish this, here's what we do: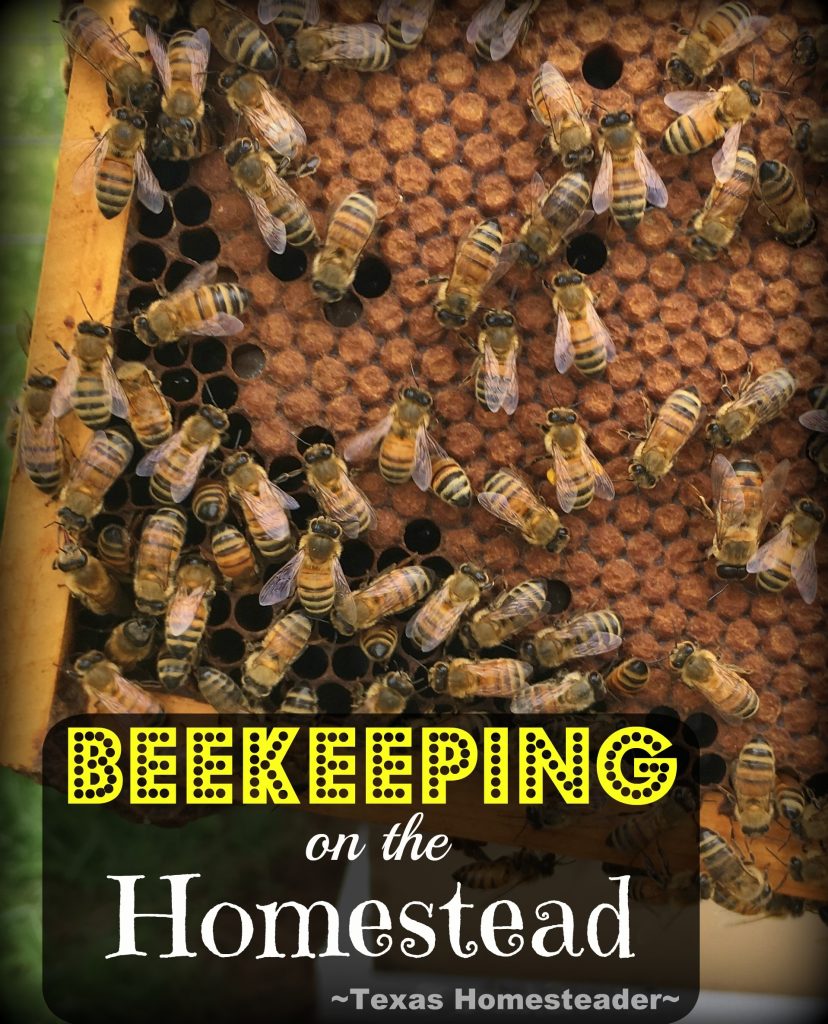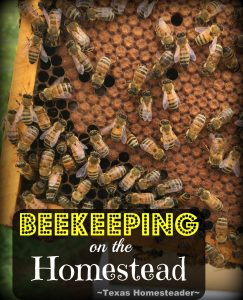 Continue reading →