by Texas Homesteader ~
*contains affiliate link

Well TGIF y'all!!  It seems the days are getting shorter and cooler too.  I've always loved hanging our laundry out on our *Retractable Clothesline instead of using our dryer.  RancherMan recently installed a natural cedar-branch laundry pole for a little more natural look  in our yard.  So after the laundry's dry I simply retract the lines & bring the clothesline inside and Boom!  Everything's uncluttered again.  Love it!
But laundry's even more pleasant lately with the cooler temps we're enjoying.  Our clothes are air-dried no matter what time of the year it is.  I line-dry even in the cold months, although if it's wet outside I'll bring out the *folding racks & dry laundry inside.    Oh we have a higher-end dryer in the utility room and we'll certainly use it if an emergency pops up.  But it hasn't been turned on in years.
Not only is line-drying an environmentally-friendly choice and better for your clothing, but I love the scent of sunshine on our clean laundry.  But you know, sometimes you want a little extra scent on your guest towels or cloth napkins.  No worries, I whip up an easy laundry-scent booster in minutes for just such occasions!  And today I'll fall-back into the archives and bring that post to the surface for you today.  Enjoy!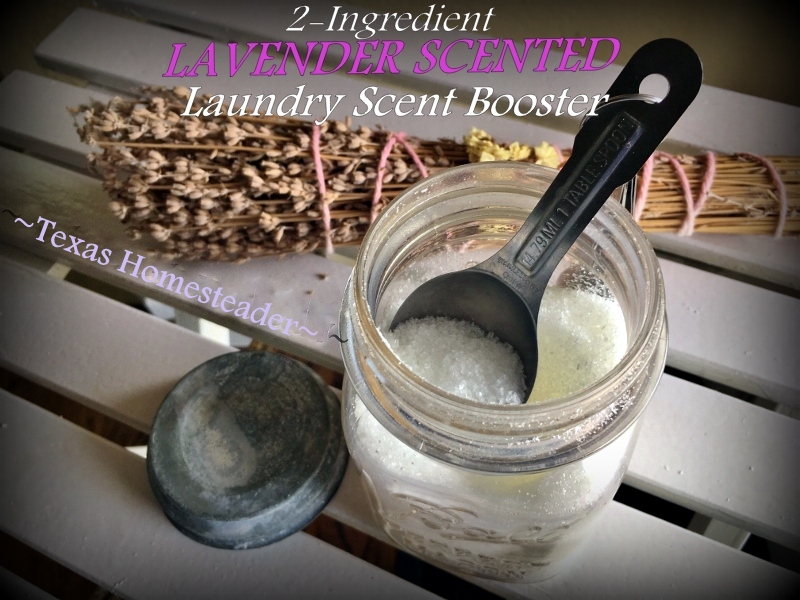 Save