by Texas Homesteader ~

We were forced to reduce our herd in 2011 and 2012 due to the gripping drought that held us captive those years. We have maintained a lower stocking rate and use temporary stocker cows of different breeds during times when the grass was plentiful, selling them when the grass waned. It was a painful decision but that flexibility allowed us to continue our ranching operation and emerge strong.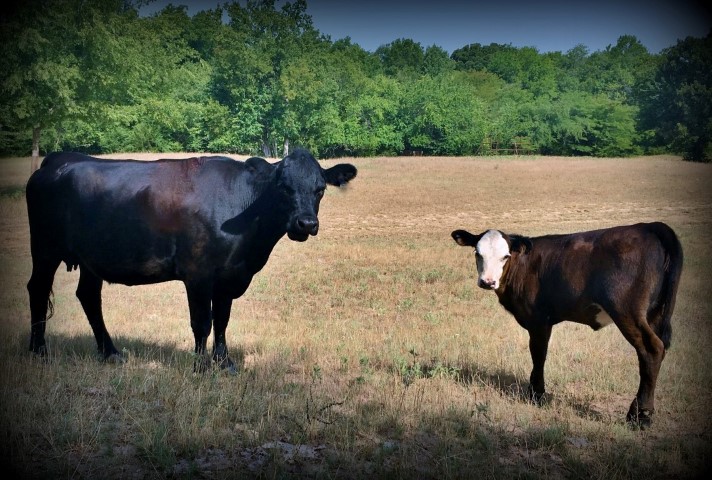 But now we're very cautiously and slowly beginning to add cows back into our permanent herd.  When they first came to the ranch we kept the new girls separated in the barn pasture for a period of time, partially to be able to work them, add ear tags, give them a health workup, identify them in our records, palpate them for pregnancy, etc. Plus it's just good ranching management to quarantine new animals to assure you're not introducing illness into your herd.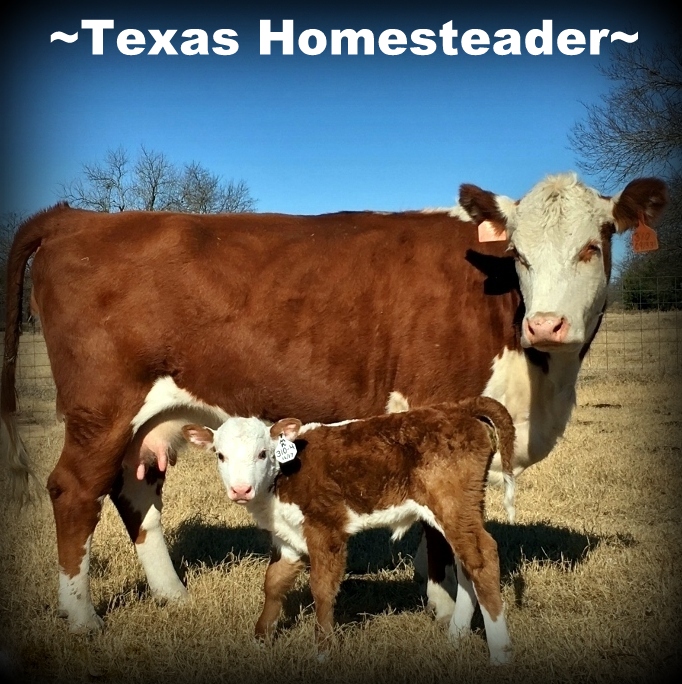 Now it's time to introduce these new girls and their calves to our own herd. We knew there would be a period of time where they would be getting used to each other and establishing the new pecking order for the group so after the common gate was opened I sat back with the camera to watch them get acquainted. It's so funny to see them interact for the first time, bowing up to make themselves look big, growling and circling each other.
Now that we've gotten THAT settled, let's get down to being one big happy family!  LOL  We look forward to 2013, it's going to be an awesome year!
~TxH~