by Texas Homesteader ~
TGIF Y'all!!    It's been a busy week for RancherMan & me.  We're nursing one of our cows back to health, she had twins but neither calf made it.  Mama cow's health was hit hard and we've been taking extra care to make sure she's comfortable and healing.  Thankfully she's almost back to normal now, the partial paralysis in her back legs is gone and we made sure she warded off any infection.
But we also spent several hours on the tractor mowing pastures – with the wild hog wallows it's similar to enduring a 6-hour bumper car ride on the tractor!  LOL  And of course the weather has really heated up for most of the country – I think we're all looking forward to fall!  But we've finally made it to Friday.  Woo-hoo!  To celebrate I'll share a Throwback Thursday post where I fall back into the archives and bring back to the surface a post that's proved very popular in the past with our readers. Today I'm sharing how easy it is to make your own Cream-Of WHATEVER soup.  Cream of Chicken?  Yes.  Cream of Celery?  Sure.  Cream of Mushroom?  You bet!  Any variety you like, check it out!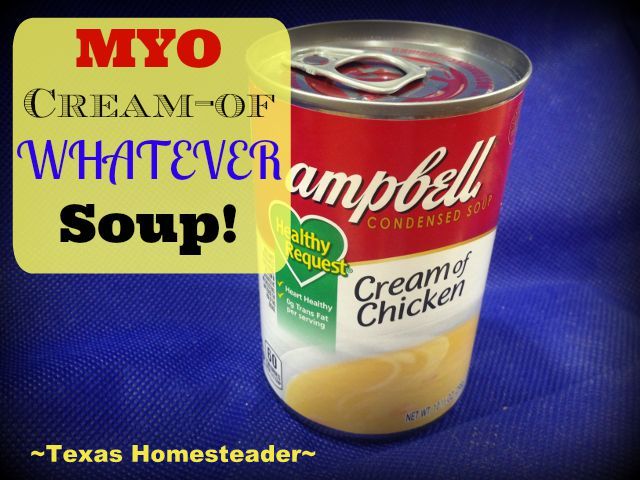 Save
Save