by Texas Homesteader ~
What a fun, eventful week we've had – seems baby calves are popping out everywhere these days!  But we finally made it to Friday #canIgetaHallelujah??!!  So to celebrate this fine day I'll fall-back into the archives and bring back to the surface a post that's proved very popular with our readers in the past.  Oh and let me tell ya you're gonna love this one too – Depression-Era CRAZY CAKE. 
Crazy cake recipes were popular during the great depression when eggs, milk & butter were oh-so-hard to come by.  But just because ingredients were scarce doesn't mean they didn't whip up a little sumpin'-sumpin' sweet for their family's dinner table from time to time.  Enter this depression-era chocolate crazy cake recipe.   Yep that's right, no butter, no milk, no eggs – heck not even a mixing bowl!  You're gonna love this!  You're welcome.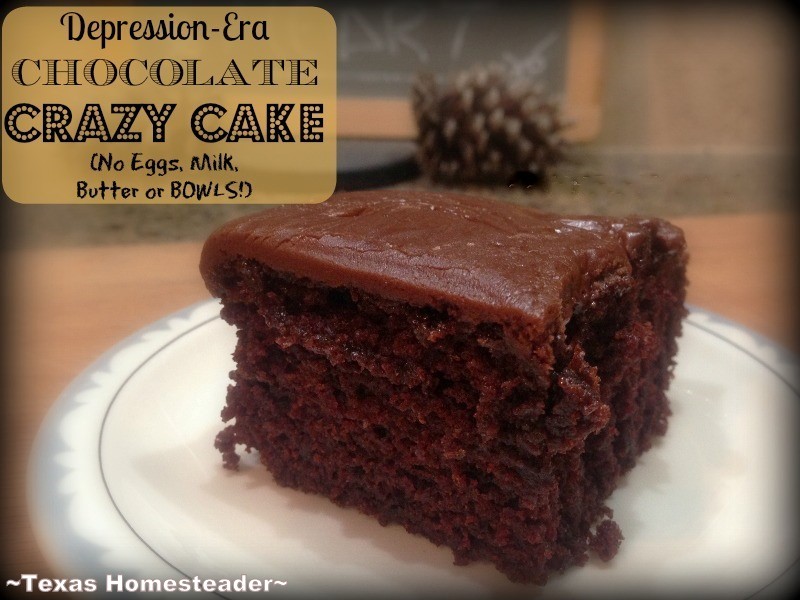 Save
Save